First off, let me tell you.. i had a BLAST. Believe it or not, this was my 2nd concert that i've ever been to. (first being misfits) I think that they are much better LIVE than recording. His voice reminds me of Danzig in a way, just the nging style and everything.
Ari was kickass all night, he came up to my car and was chilling out and watching my whole makeup and dress up process, and we were talking about how long his makeup process was and everything. Soon as i got my costume on, we walked in together, and people were flipping the hell out. I guess no one has dressed up at that place before.. so as soon as we got in there, me and ari took a bunch of pictures together with people, and then soon after, he started setting up on stage.
About halfway into his show, he calls me up on stage! I was blown away, i didn't know how to "rock out" in a jason outfit, seeing out of only one eye.. we played a couple songs together, then i went back offstage and watched for a bit.
Then on the final song, he calls me Back onstage, for "jason never dies" which was phenomenal, because i wore the part 6 to give meaning to that song.
Cool thing was between songs, he would ask random friday the 13th trivia.. and people who knew the answer would win a prize.. I can say as a die hard friday the 13th fan, that i knew these questions like the back of my hand. No one knew "Who composed the muc for Friday the 13th" so i earned my prize for answering that one.
Afterwords I got an autographed CD and Photo gned, which was totally awesome, and he hung out with us for awhile before heading up to Detroit, MI He called one of our buddies and had a conversation with him, and our friend was flipping out, couldn't believe that it was ari lehman lol
This one girl was absolutely terrified of the costume, so i chased her around the floor, after Ari got done performing, I got into character and did the CJ Graham Walk towards her and she ran outde, so i followed her and chased her a half block outde, fun night!
Here are some pictures, and the video will be updated soon. The sound quality is complete shit because its a concert.. and its like 80 decibals loud lol
Oh then, the band that followed FirstJason, called me up on stage.. now its like.. holy crap, ari is watching me! lol
Definatly a unique experience that i will never forget in my life, i mean, this is someone who i grew up watching and FEARED. Made me stay away from water all together when i was a boy..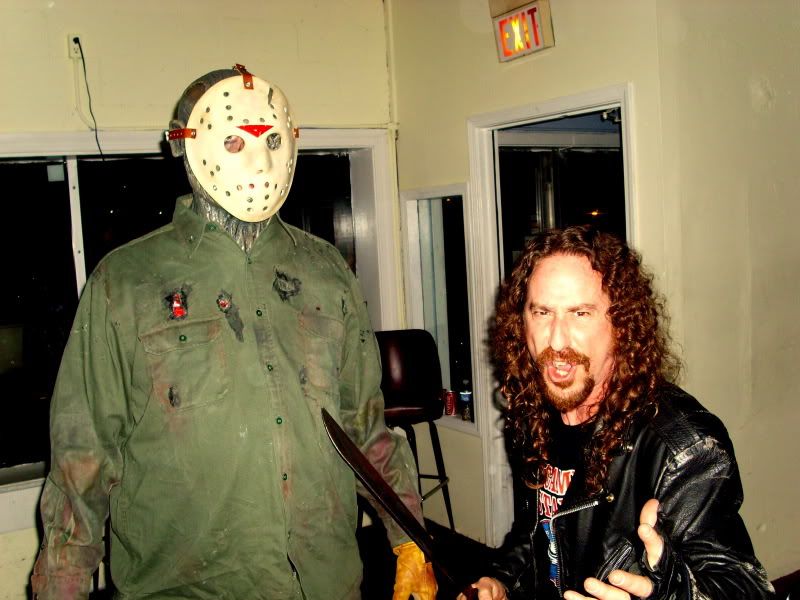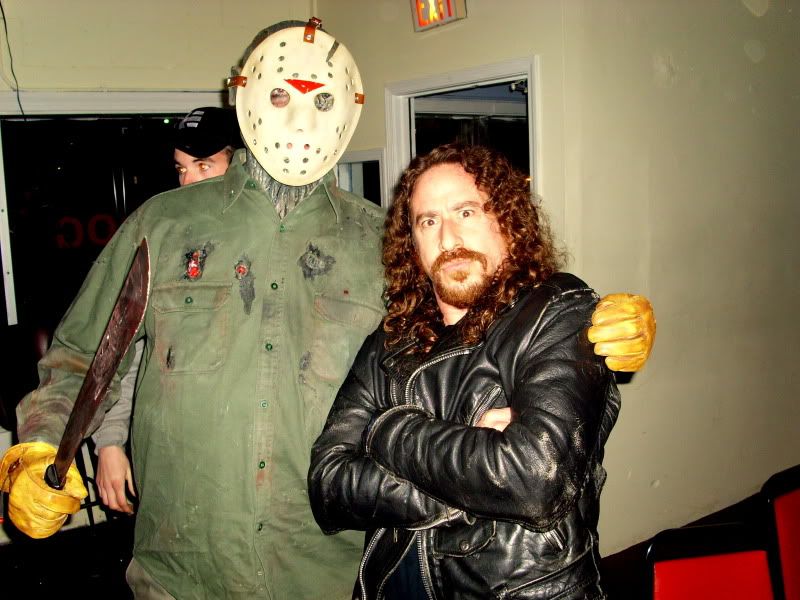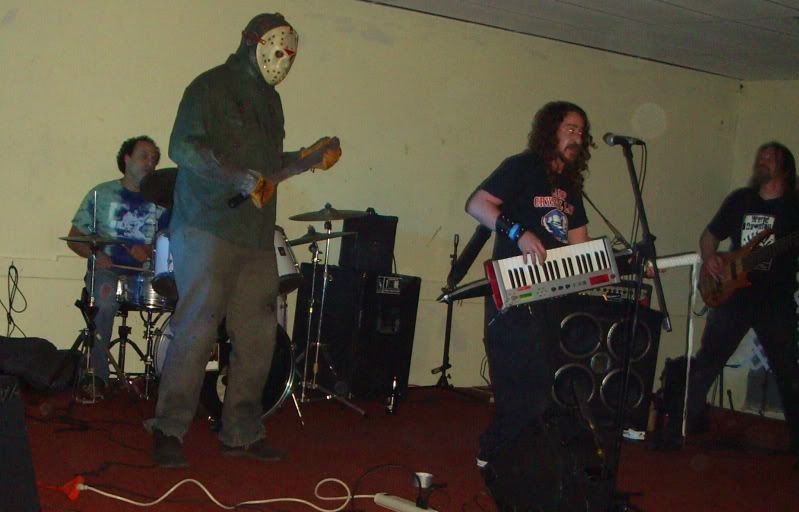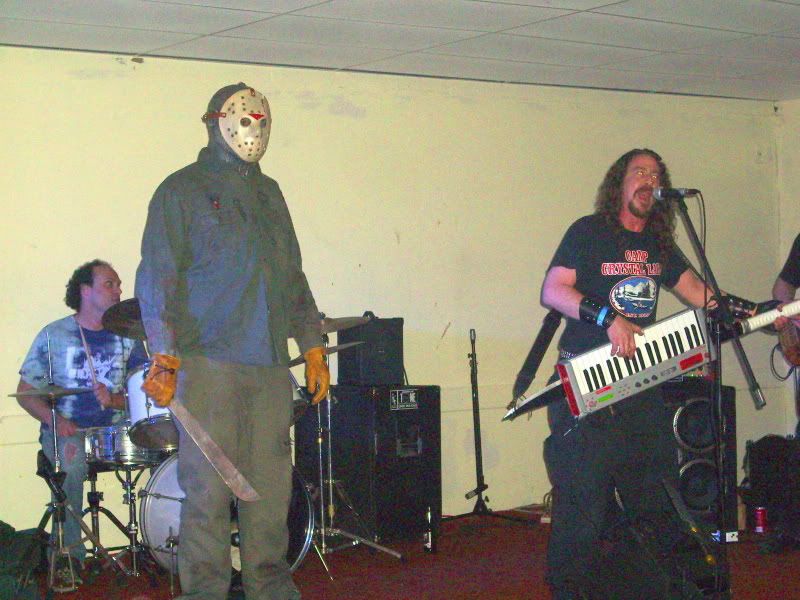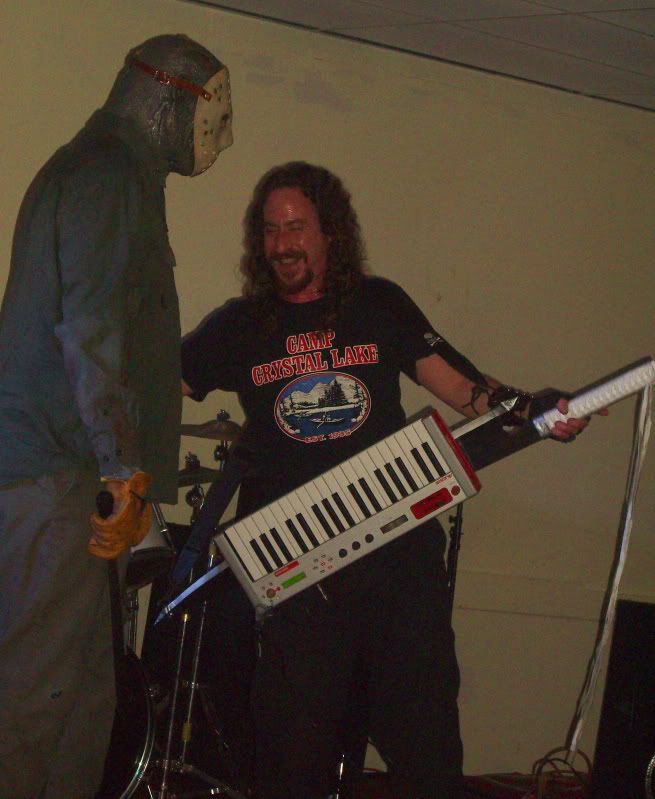 This one is really cool, my buddy got a picture right when ari was calling me up on stage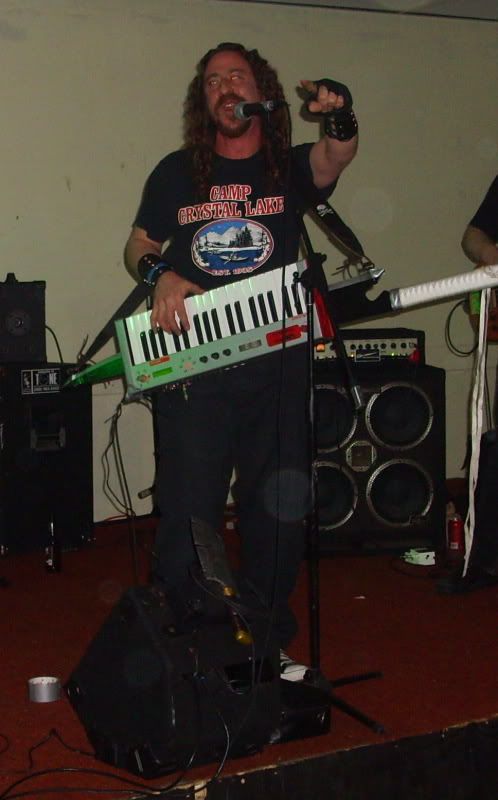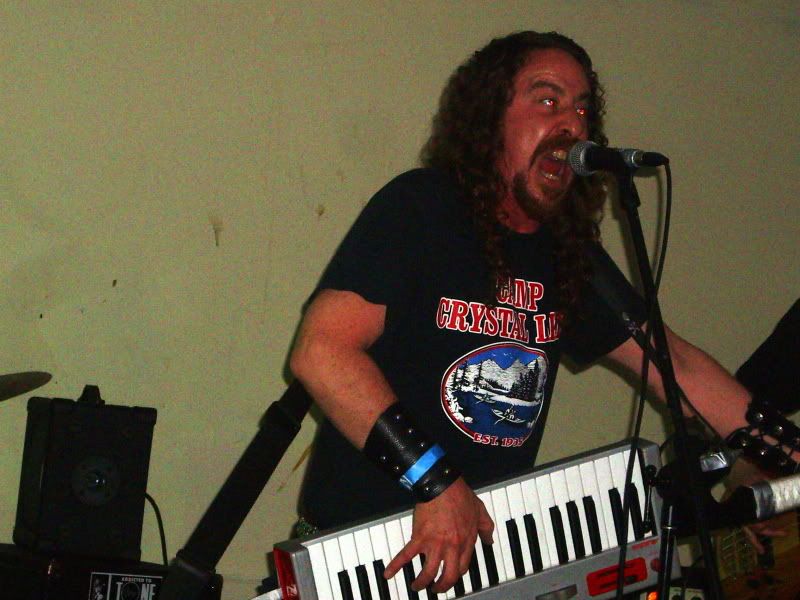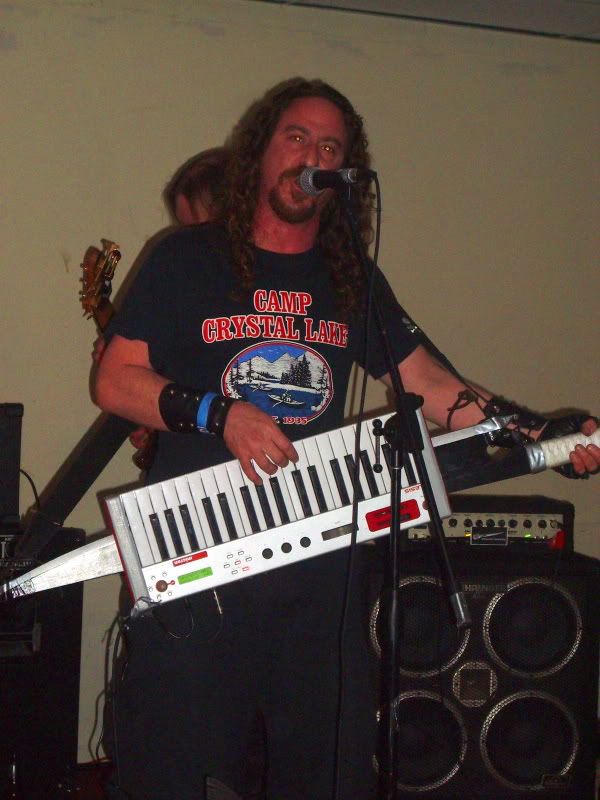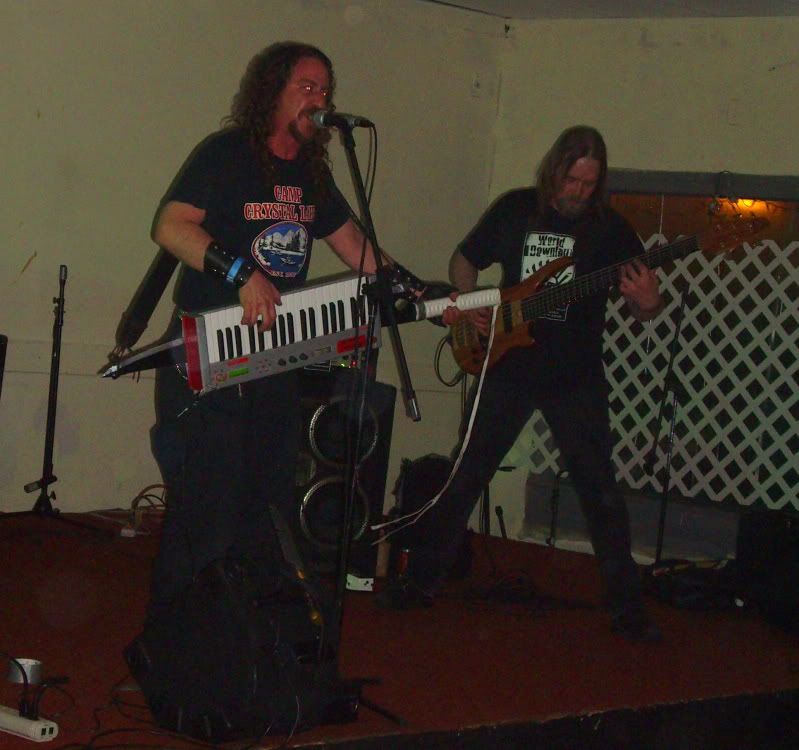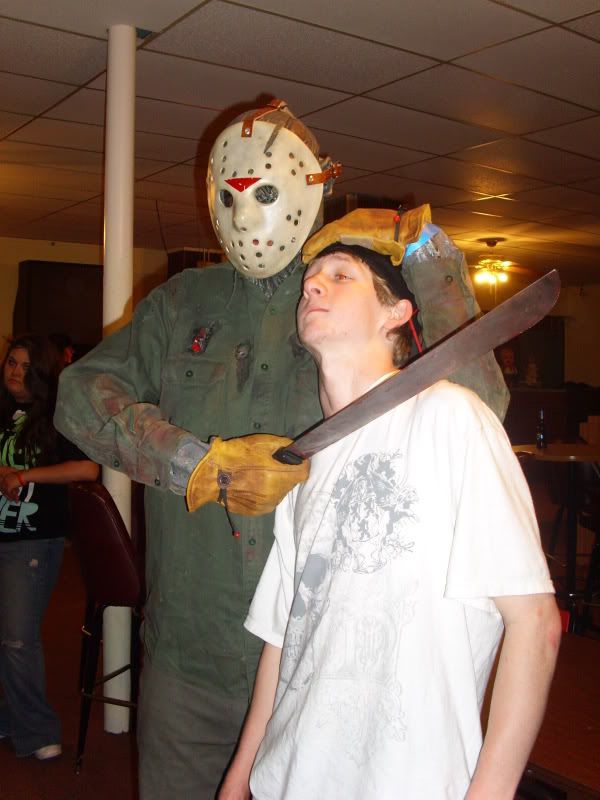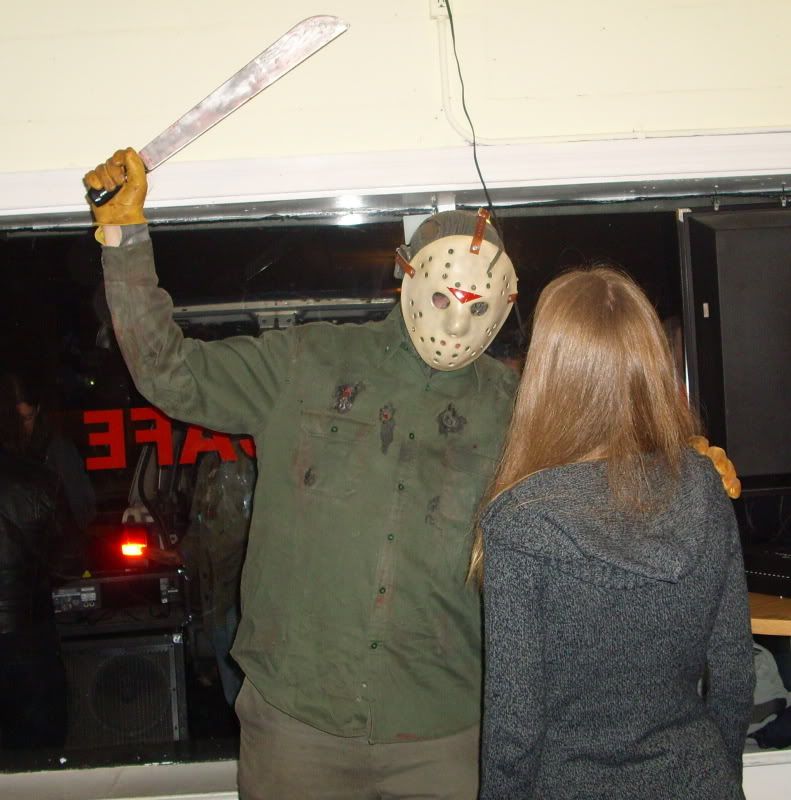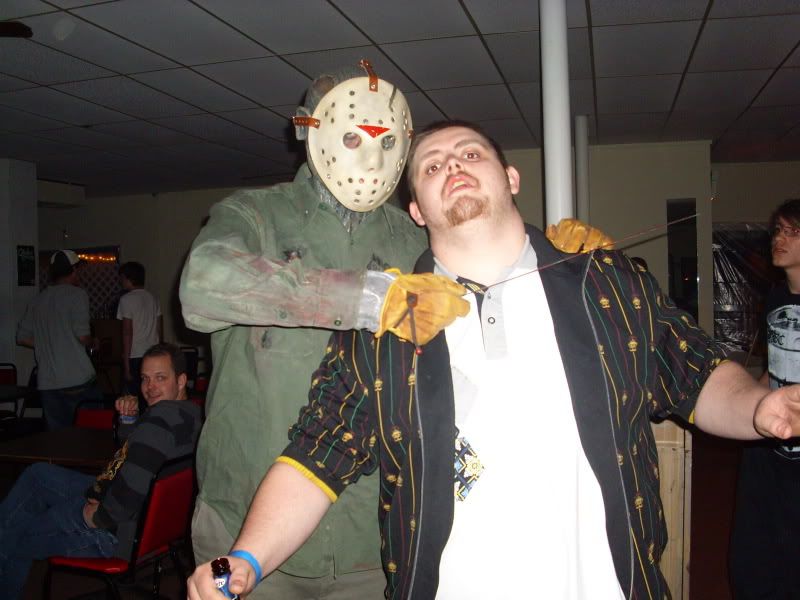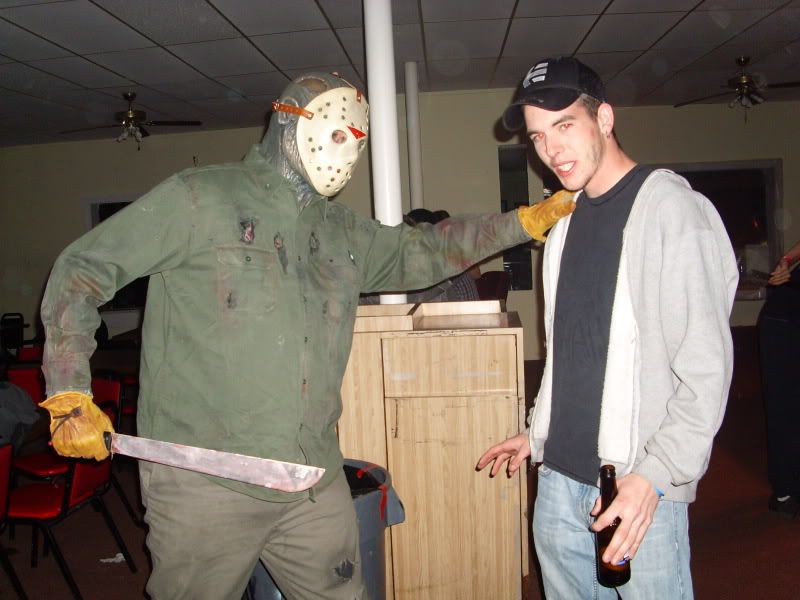 Onstage with the following band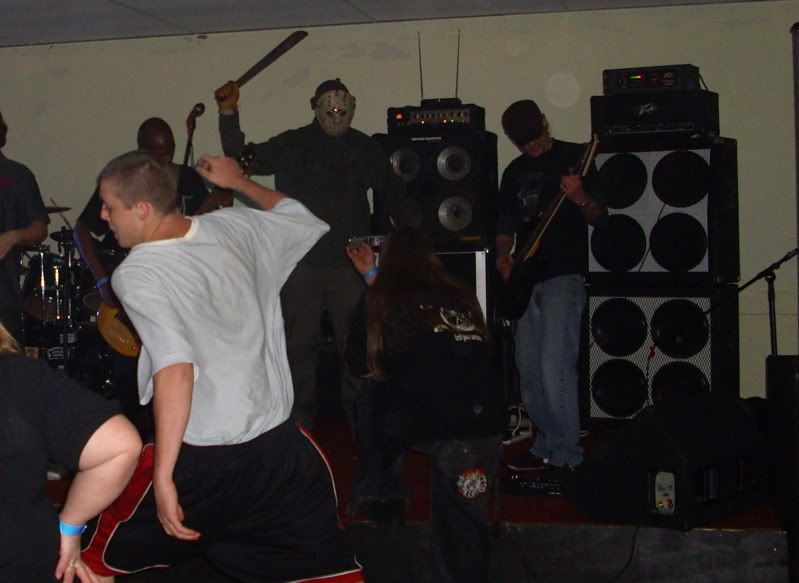 I will be posting some vids as soon as they get done procesng. We tried filming something for betsy palmer, but it was way too dark, and you can't see it at all.. it was a video of me and him saying, "hi mom!!! we love you!!!!" lol
Thanks for taking the time to read through all this, and i just had to share it with you guys.. Comments Appreciated!!!
Btw - Wickedbeard and Angela, i took your advice and used it the entire night, and i think it made a world of difference. So i just have to throw you two a special thank you for that.