Look what showed up at my door today!
Sculpt by MMFX, pull, paint, and hair by BELLAMY. I've wanted a Crypt Keeper nce before I started collecting masks, and thanks to deshowFreak over at Nightowl, I finally own one.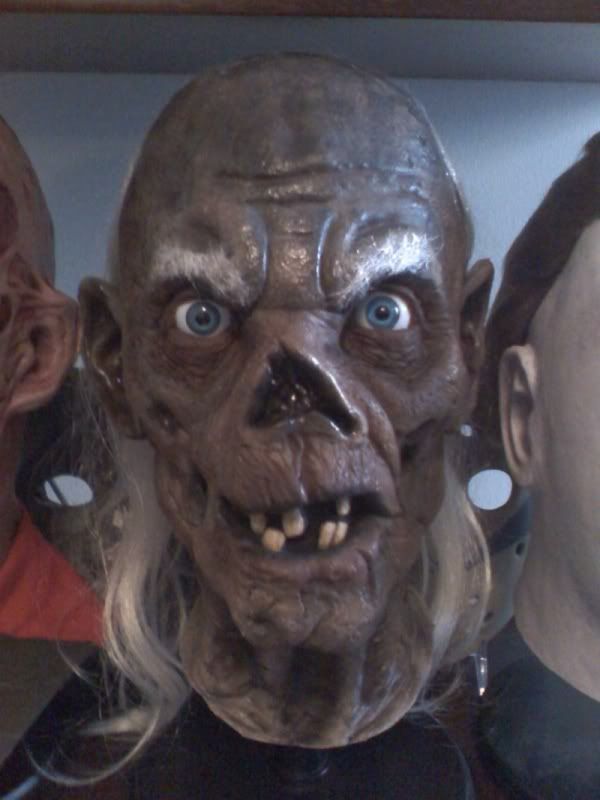 Here's a pic of my overstuffed main shelf.
There are several other masks around the room that just won't fit.
I really need more space.