Got this one in as a b-day t today. I've decided to start collecting the Don Post Calendar Reissues and got this one to start off...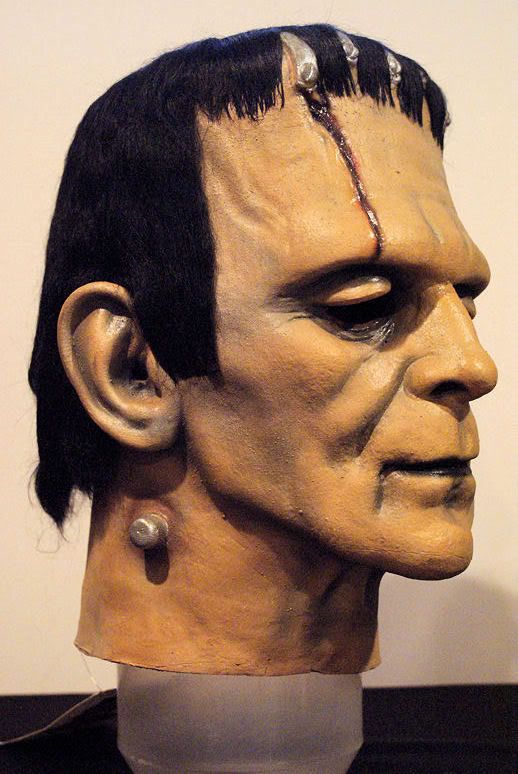 lblambert Monday 4/27/2009 at 11:26 PM | 44337
That's a wicked pickup, Lee. The entire line maybe redone soon by a certain someone.




SithLord Tuesday 4/28/2009 at 12:35 AM | 44344
LOL Love how the mask covers up the F... "Rankenstien" LOL... Kidding bro! Nice Score!!! looks Awesome!

--Ryan
Harry Warden Tuesday 4/28/2009 at 02:32 AM | 44360
ahhhh now thats a nice freaking birthday present! Clasc old school man! Nice score and happy b-day again bud! Hope it was a good one!



Horror Domain - Cursed Evil Overlord Tuesday 4/28/2009 at 02:34 AM | 44361
Michael Aspinwall Tuesday 4/28/2009 at 03:47 AM | 44367
Klempo Tuesday 4/28/2009 at 09:38 AM | 44377
Good Choice! You cannot go wrong collecting the reissue Calendar masks! I've owned them before and they rock!!!
TxSteveTodd Sunday 5/03/2009 at 05:48 PM | 44860
That's a beautiful Frank!
DrenTheLiar Sunday 5/03/2009 at 06:15 PM | 44863
Awesome!

I got socks for my birthday.


gummi Sunday 5/03/2009 at 10:03 PM | 44883
I think the Frank is my favorite from the reissue lineup. Awesome score as always Lee.
quietonthesetstudios Monday 5/04/2009 at 12:33 PM | 44928