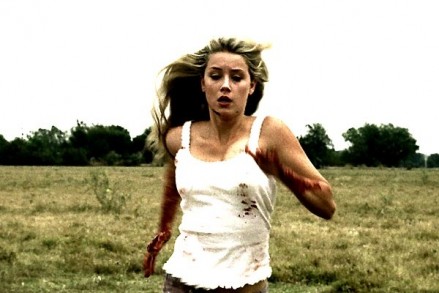 Jonathan Levine made his feature directorial debut with a horror thriller titled All the Boys Love Mandy Lane. The film premiered at the 2006 Toronto Film Festival and was greeted with postive buzz. James Rocchi said it was "the best modern slasher flick nce Scream," and Scott Weinberg called it a "thinking man's slasher flick." The Weinstein Co's Dimenon Films label was originally set to release the film in 2007. The lackluster performance of "Grindhouse" (which I LOVED) forced the studio to sell the film, among other horror movies, to Senator Entertainment. A release date was announced, and moved back. July 17th 2009 was to be the day that the film would hit theaters domestically. But not anymore.
Box Office Mojo is reporting that the film has been pulled from Senator Distribution's upcoming release schedule, and has been slapped with a TBD. The company had a masve critical and finacial failure with The Informers. The film cost an estiamted $18 million plus marketing, and only made $300,000 at the box office. Shock is reporting a rumor that the company may be clong their New York Office, and Mandy Lane is just one of the films that Senator has removed from their Summer slate. Looks like Mandy Lane may never get a release on the big screen. Levine is having a streak of bad luck. Sony Pictures Clascs mismarked The Wackness, and Mandy Lane seems destined to a small DVD release.
I have one thing to say, "This sucks balls".