Alright guys, one of our newer members (wickedbeard) posted these in the costume section which is where they belong but they are worthy enough to make it into their own thread as well I believe. These are amazing and wickedbeard is now the official board Jason, Todd (Tola) is our official board Myers now bud you have some company. I look forward in seeing you both at the banquet at the end of the year here are the pics, FROM WICKEDBEARD....
Here are some of my jason costumes,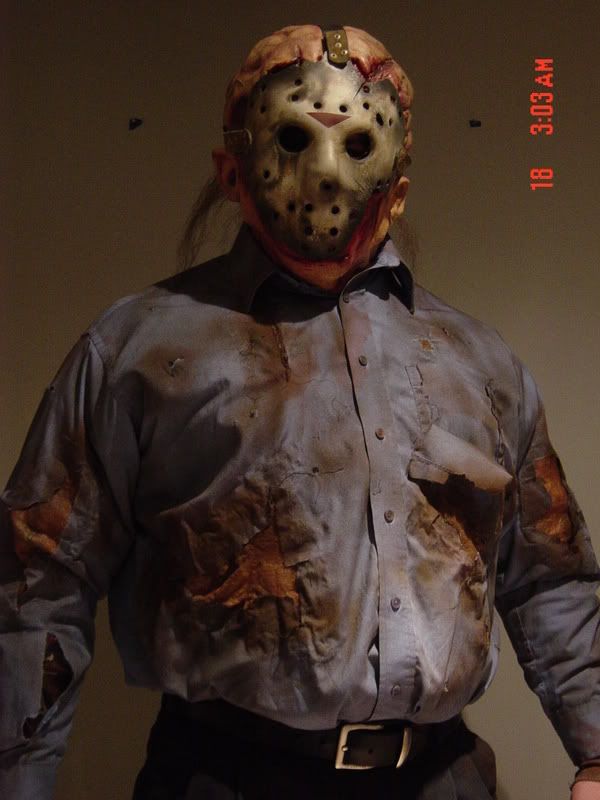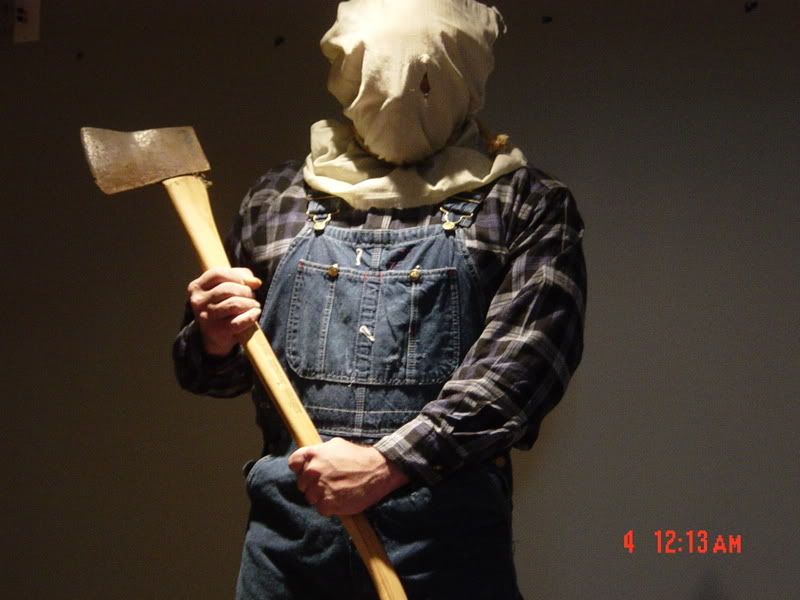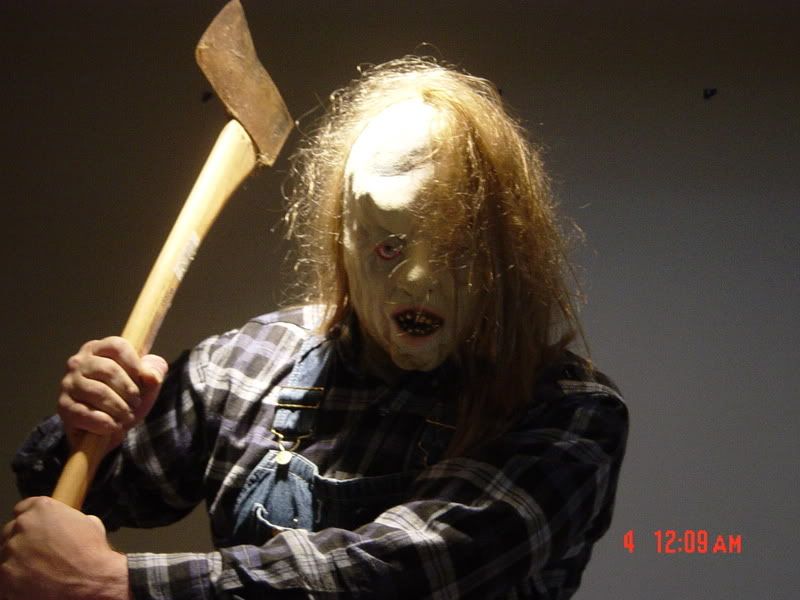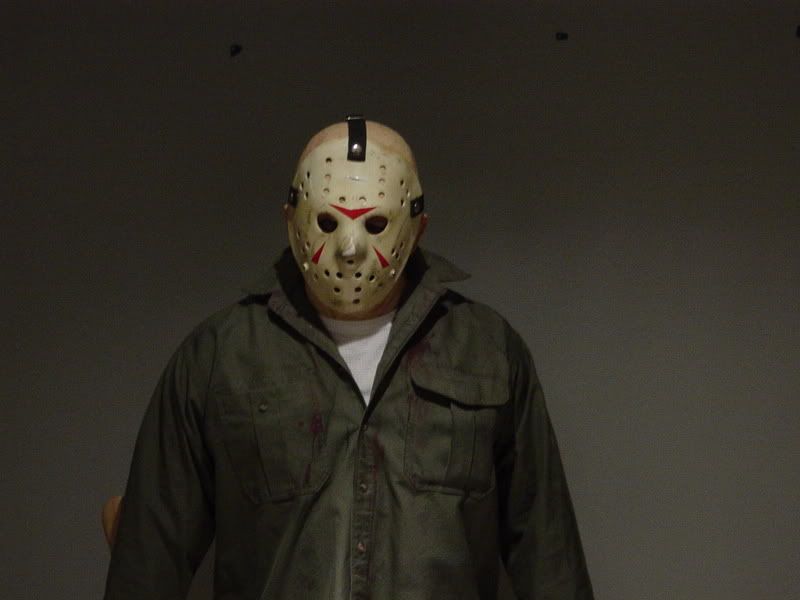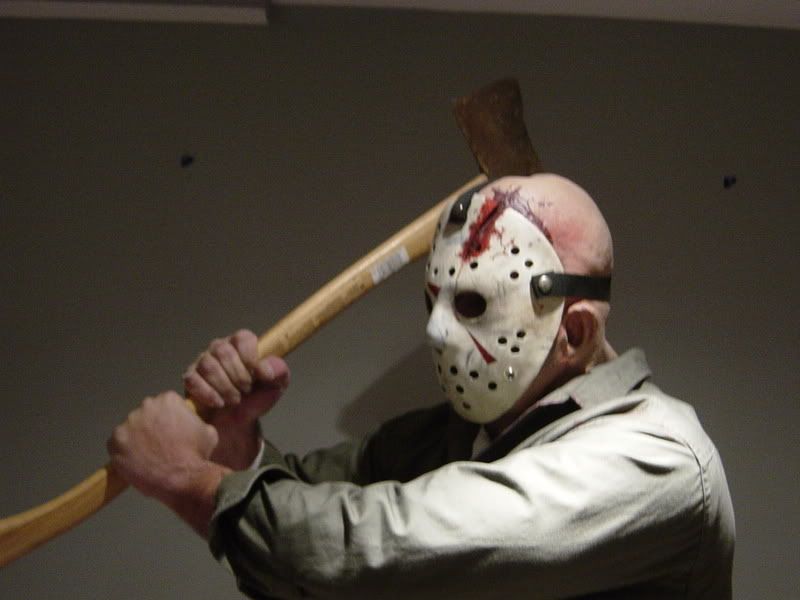 I picked the best shots out of the bunch.I am currently working on my X costume, then comes the part 6.