Hey everyone this is my first post on the forum and I just wanted to introduce myself. My name is James and I'm trying to start a prop company with my friend. Hopefully we will have much more to post soon.
This is my first full mask sculpt. I finished it a while ago but have been to busy until now to post about it.
The only real issue I had was molding it because I didn't take my time and ended up breaking the mold in half. I fixed it nce then but it was such a pain. Let me know what you think and I'll be posting the first pull soon.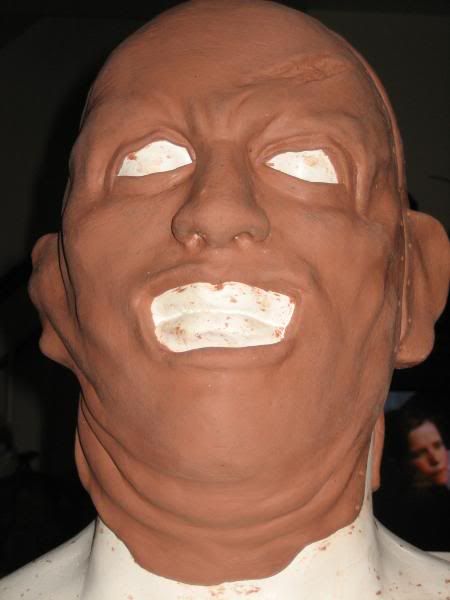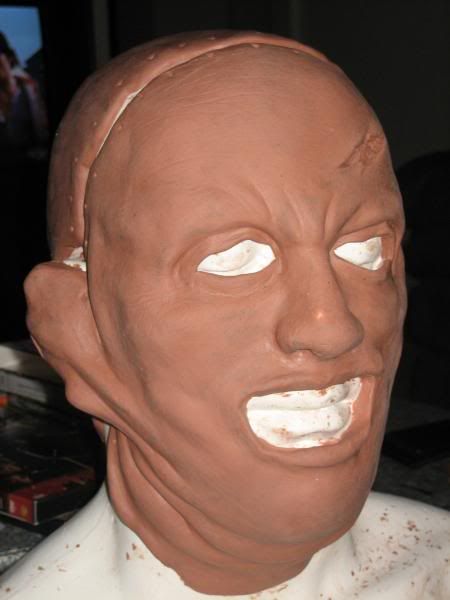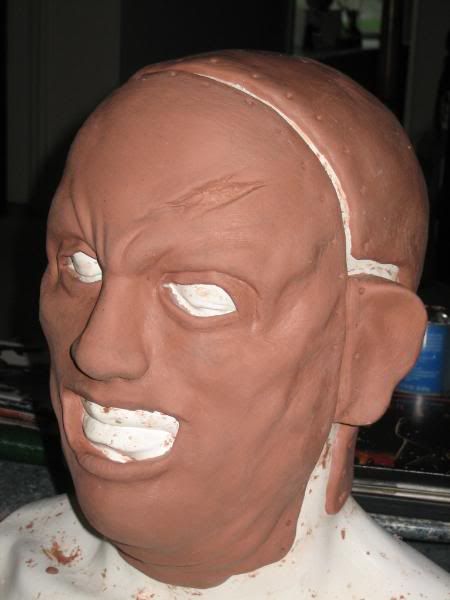 weaponx Thursday 7/30/2009 at 11:05 PM | 51218
Niice..May i Have that? lol jk..
xMr.BoneSx Friday 7/31/2009 at 12:47 AM | 51222
Thank you very much. I'm hoping to at least have blanks selling within a week or two.
weaponx Friday 7/31/2009 at 02:30 AM | 51229
That looks really nice so far
kaizu Saturday 8/01/2009 at 11:43 AM | 51332
alexthehellspawn666 Saturday 8/01/2009 at 07:27 PM | 51368
James,I too am also working on a buness. I just finished my Shop last week! I have a few minor things to do yet and I will be completely finished. As for now I will be starting with painting and hairing some blanks for good practice. Eventually I will be doing my own masks.I just wanted to tell you that I think you have done a Masterpiece of a job on this and I think it's going to make one hell of a Texas Chainsaw Massacre when it's finished!!! And oh yeh, about you mold breaking... I will tell you just what my grandfather tells me when I am worrying about mesng something up. The only people that fale in this world are the one's that never tried And You don't know how high you can fly until you spread your wings.

It's all trial and error. Failing is the first step towards succeeding. My grandfather is kind of a pholosopher and is always trying to guide me in the right direction. God bless him for that. I look forward to seeing this piece finished James!

--Ryan
Harry Warden Saturday 8/01/2009 at 10:50 PM | 51377
Thank you very much everyone and you are definately correct Ryan. I never seem to many good molds but as long as I have most of the pieces I still fit them back together and move forward.
Here are a couple of pictures of the first pull of my mask. It was cast in latex and had very little flaws. I still have to paint this one and add hair but I the pull came out good and looks even better in person.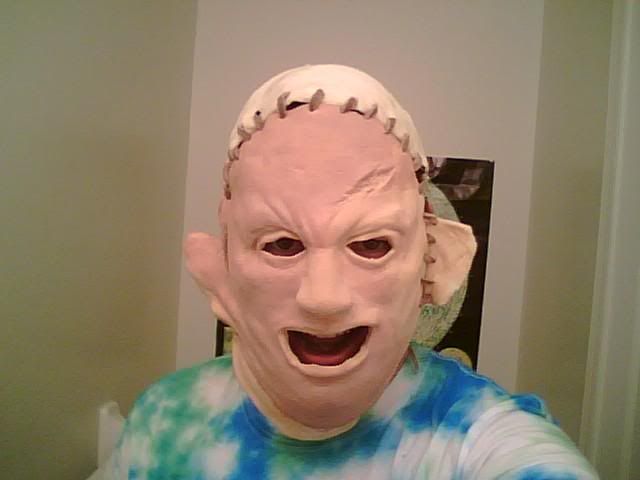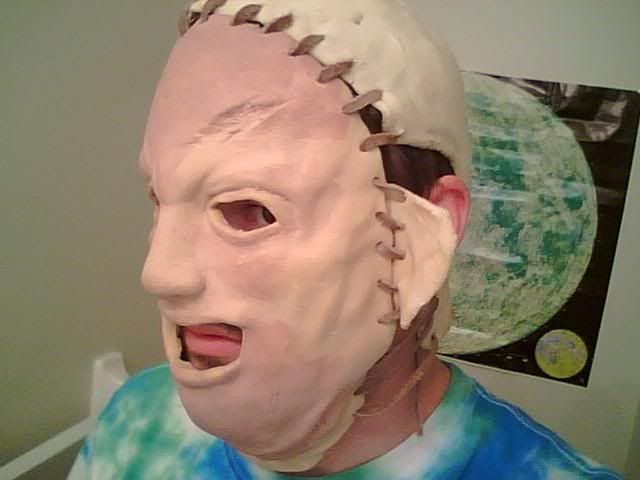 weaponx Sunday 8/02/2009 at 05:57 PM | 51432
The-Monster Sunday 8/02/2009 at 07:40 PM | 51443
Can't wait to see the finished product! looks good thus far!
ny ghoul Monday 8/03/2009 at 07:02 AM | 51481
Looks very cool so far. I look forward to seeing the finished product.
cropsy Tuesday 8/04/2009 at 03:50 AM | 51519
Thank you guys. Your comments are greatly apprehiated. I just did a quick painting of the back of the head and tried puting hair onto it. I got close to done and so far I think it looks pretty good. I'll try to post pictures soon.
weaponx Tuesday 8/04/2009 at 04:02 AM | 51521
Alright here is my mask with hair. I just finished doing the bac paint up and cut the hair. I still have to figure out a way to style the hair. I think next time I'm going to just glue on a wig. Let me know what you think.
weaponx Friday 8/14/2009 at 03:56 AM | 52173
Bro I think you have a KILLER mask there....I think if you add more tones and levels of skin rot and deterioration and fix the hair it will be CK!!!! you can raise the level on the bad boy ealy methinks!

do you plan on selling these?
ny ghoul Friday 8/14/2009 at 05:05 AM | 52179
I agree the tones being a little bit more would help it but it is an incredible mask. Congrats!!!!!
cropsy Friday 8/14/2009 at 10:55 PM | 52229
Thank you very much for the comments. I definately think it needs a bit more of shadowing so I'll be painting on top of the base coat tonight and I'll post pictures tomorrow.
weaponx Saturday 8/15/2009 at 12:26 AM | 52247
groovy id hit it with some washes though and get diffrent color leather but good stuff man
DWN Productions Saturday 8/15/2009 at 06:19 PM | 52317
Yeah, everyone else has already said what I think would help... But you are on the right track, the mask looks great so far.

I wish I knew how to help you on the hair issue, I am lost in the dark as far as hair goes.
DarkArtist81 Sunday 8/16/2009 at 03:10 AM | 52353
Looks great so far.
Get human hair such as a wig to give it that nasty feel
screen used LF masks
kaizu Sunday 8/16/2009 at 07:14 AM | 52375
Thanks for the tips everyone. I'm done this first mask and am making working on the next in the limited run. I have ordered a wig and will hopefully make the next one much better. This one is up on ebay so I can figure out what price I should charge for these. Let me know what you think of the pictures of the finished mask.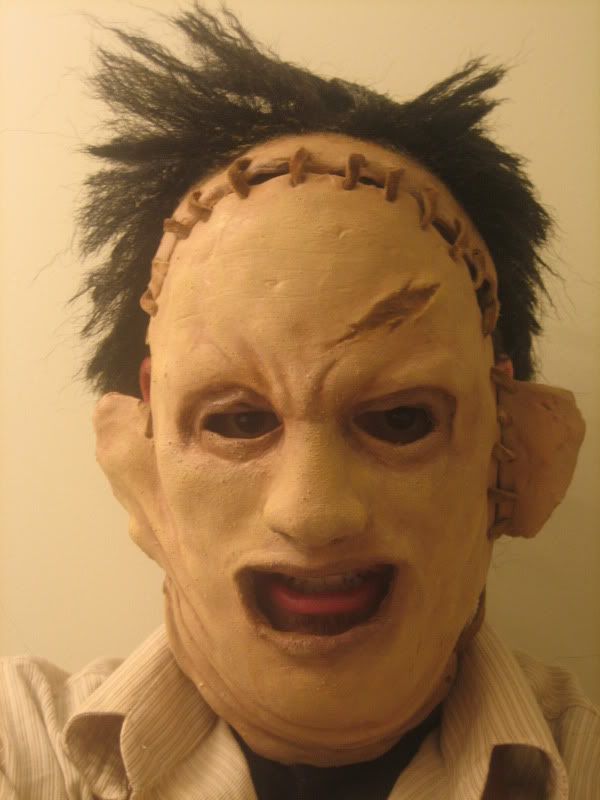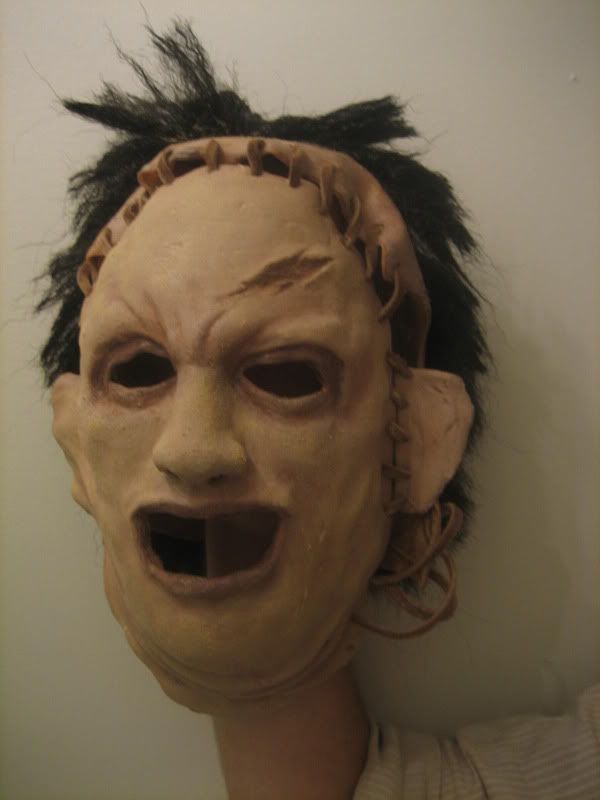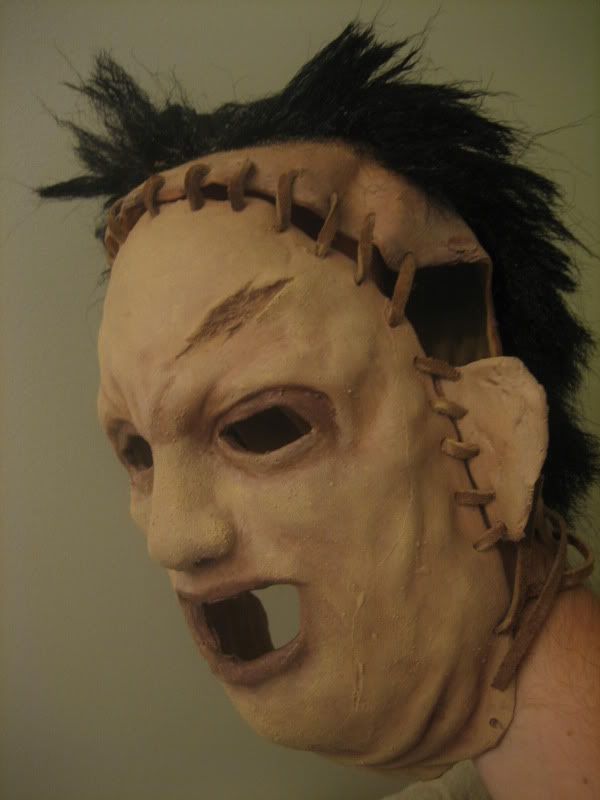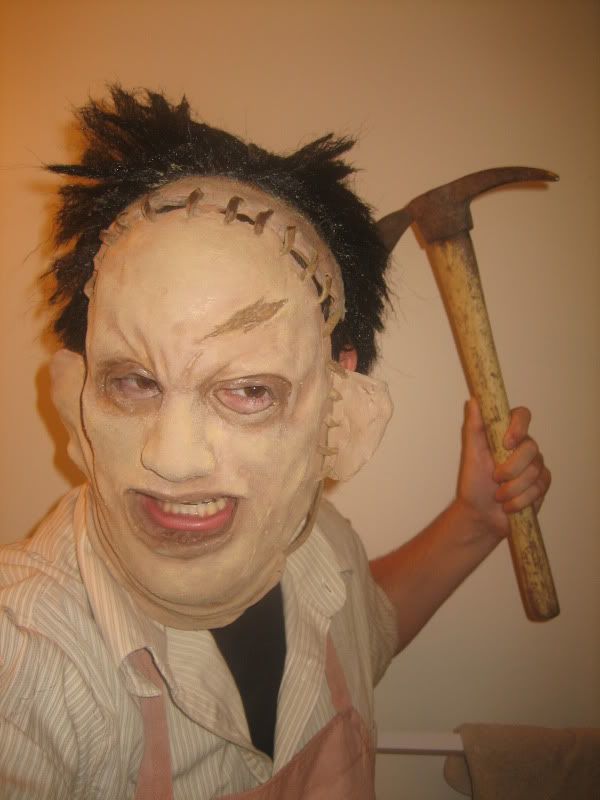 weaponx Wednesday 8/19/2009 at 05:20 AM | 52744