I would like to say hi and tell/show everyone what I like to do. Three years ago I was looking on the Replica Prop Forums and saw an awesome Pt 7 costume and wanted to be Jason right then.
I searched all of the internet and found some Rubies type costumes until I stumbled upon the original F13 Forums.
From there I found Paul's te over at Darkde Studios and ordered a Camp Darkde mask and found Frightstuff and got my first hock painted by Ken himself and went to Goodwill and found some clothing that I "thought" looked like VS costume and spent the night in my living room with a steak knife shredding the stuff into many pieces all over the place, much to my wife's dismay. I never made a costume before so I was just going blindly LOL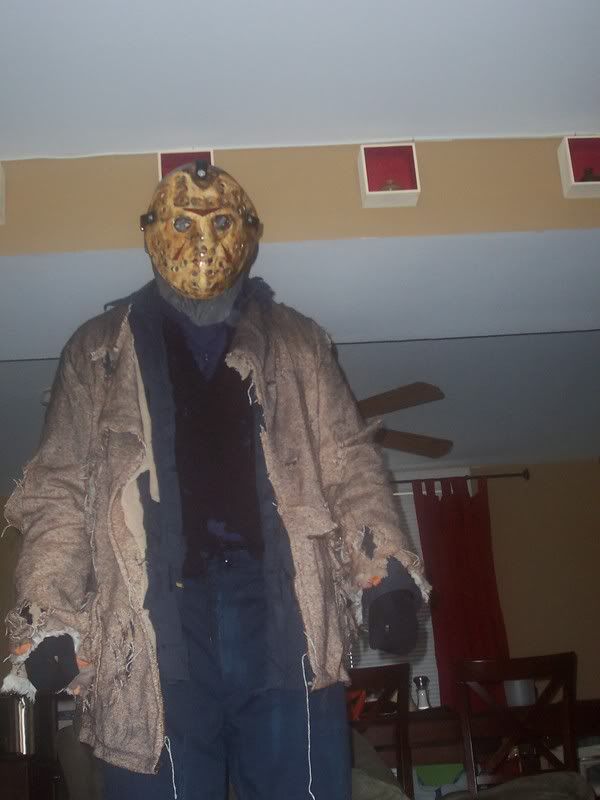 After that Halloween I found Nightowl Productions and the people over there helped me find a good Melonhead hood from Mike at F.O.D. and got an Aftermath hock from Ruste Dowg and I worked on my weathering techniques.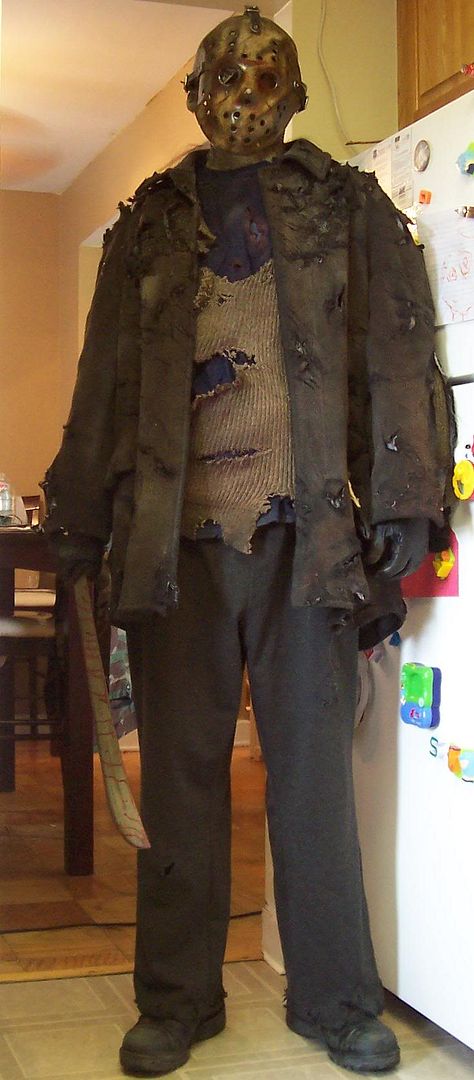 My costume evolved a bit more each year by buying stuff from Goodwil trying to find clothing that was as close to screen accurate as posble Until I realized that if I wanted to find something as accurate as posble I needed to do it myself so I found out how to sew.
I bought some burlap and completely hand sewed a jacket (with help from the wife) and then realized it was about 6 inches too shortI switched out the hood with a VS hood from Darren at Ruste Dowg Productions as well.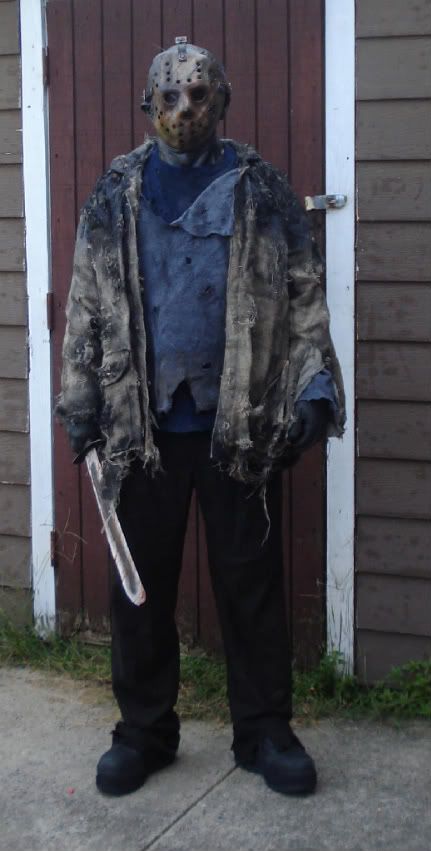 I went out and bought a sewing machine and some more fabric and started to make jackets and slowly tried perfecting my techniques for weathering and actually scored an awesome VS hood from Bellamy and started making a few other items like machetes and such.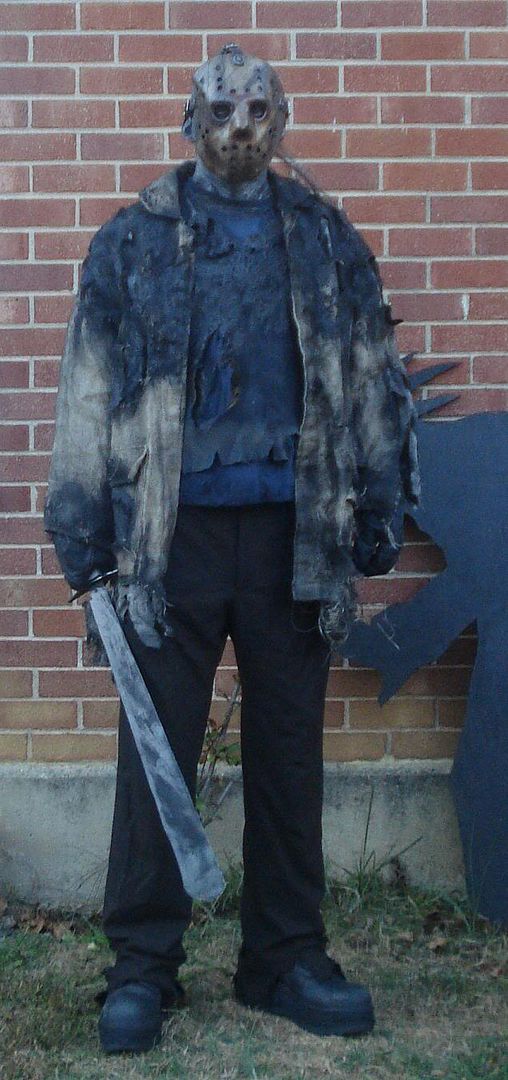 Got to go to my first convention this year, MM12, and had an absolute blast meeting other individuals with a pason for this same sort of thing.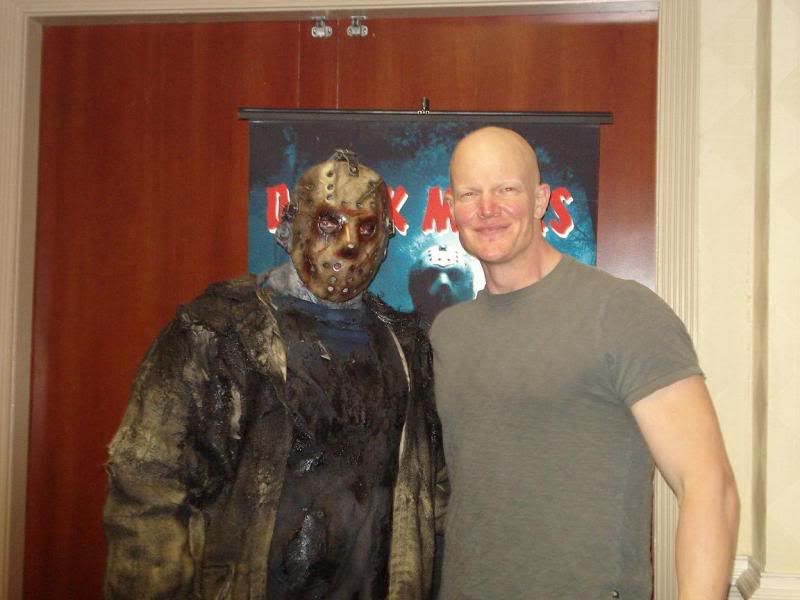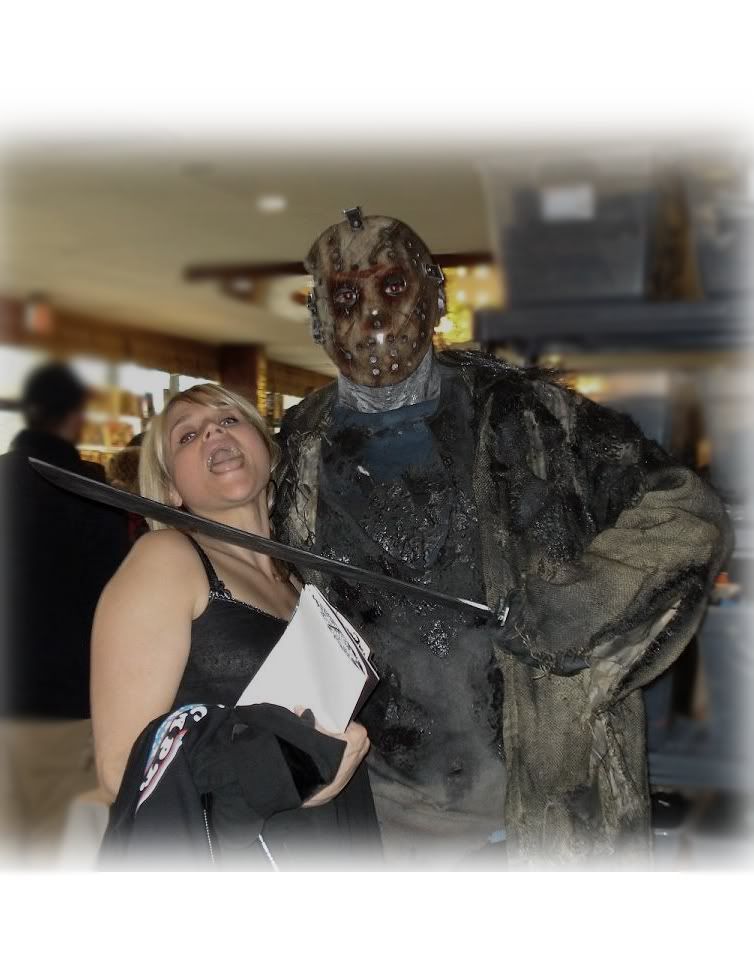 All in all, I've met some wonderful people from all over the world and people with such talent it's awe inspiring. I've learned a lot of cool stuff from people and started a hobby that I absolutely love.
Now I just found this awesome te and can't wait to be a part of the community here and share some more stories and hopefully, money permitting, some new scores!And that about sums up my short history in the F13th scene. LOL