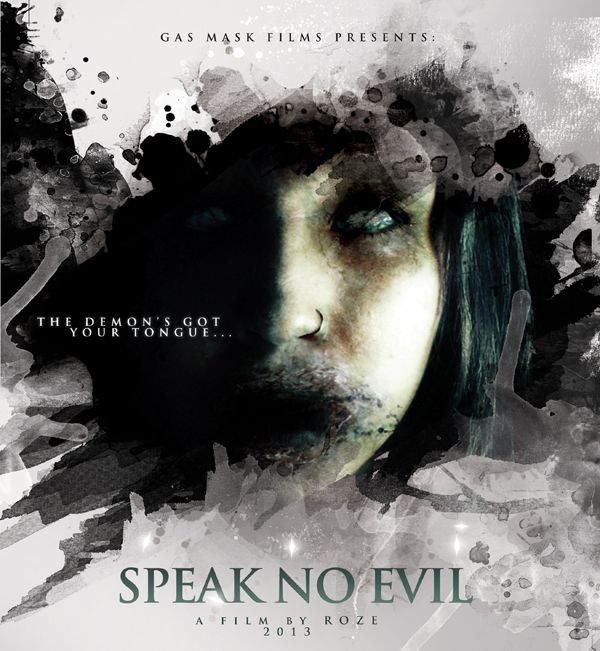 It is always a thrill to learn of a new independent horror film, even more so if it has a badass debut trailer. I am talking about Gas Mask film's latest project, "Speak No Evil." This disturbing short video grabs the viewer. It has scary kids, exorcism, and looks to be a very frightening movie!
Gabrielle Stone is an up-and-coming actor on the independent film circuit. Her mother happens to be famous movie actress Dee Wallace-Stone. "I cannot express what an amazing experience making this film was for me," says Gabrielle. "Roze is such an amazingly talented director and human being. The way his creativity transcends to the screen is something I've never seen before."As for my personal opinion, this movie looks like it will deliver and be one to not be ealy forgotten.
"It's in Gabrielle's DNA to scare the hell out of people," says Roze, writer/director of Speak No Evil. "This movie was made for the people who say horror films aren't scary anymore."
"Speak No Evil" is expected to begin a limited theatrical run this summer and release worldwide through MindPlate.tv
Synops: A ngle mother (Stone) fights to protect her daughter from demonically possessed children and a town gone mad. http://youtu.be/IiXw6ipBZn4
Source-www.dreadcentral.com