This is not to be confused with Showtime's series bearing the title "Penny Dreadful" or the After Dark HorrorFest entry of the same name, "The Penny Dreadful Picture Show" is something totally new. A horror anthology that has the feel of telling stories in the old style way of Creepshow, or Tales from the Crypt.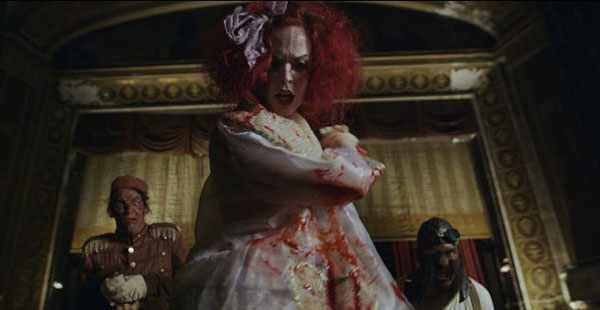 The Penny Dreadful Picture Show includes three tales of terror, each set in a different decade. Your host is the delightfully creepy Penny Dreadful and her twisted friends Dead Ned and Wolfboy. Horror film legends d Haig and Jeffery Combs join actors Al Snow, Collin Galyean, Josh Hammond, Barry Ratcliffe, Sam Soule and Ramona Mallory on this voyage through the history of cinema and your darkest nightmares.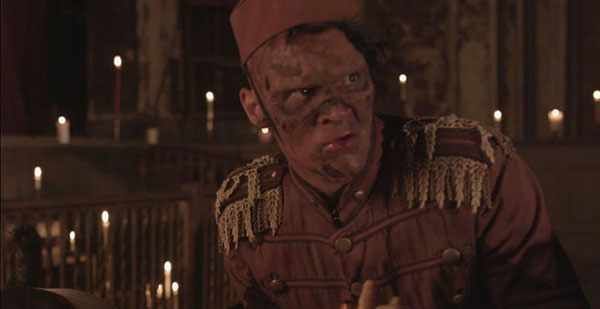 What the actual segments are about is still a bit of a mystery, but it appears the 1970's segment deals with a vanload of people falling victim to maniacs, and there's a 1980's Spielberg-ian homage about Boy Scouts on a "snipe" hunt encountering a terrifying creature in the woods.
Each segment comes to us from a directors Leigh Scott (Dorothy and the Witches of Oz), Nick Everhart, and Eliza Swenson, who also stars as the anthology's hostess Penny Dreadful and composed the film's mucal score.
Here is the official trailer, it shows just enough to make me want to see more. The Penny Dreadful Picture Show looks to be a lot of fun for sure.
http://youtu.be/03DgH2uBzoQ
Feel free to let your voice and opinions be known Bidites. Hit us with your thoughts on this far out piece of madness.
Source-
TheDailyHorror.com
Source- Youtube