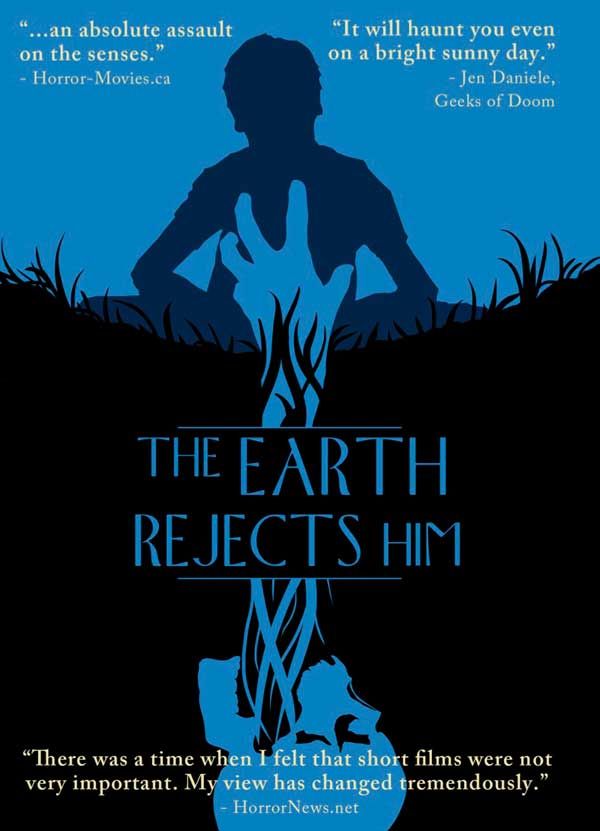 Independent horror releases are so great! Everywhere you turn you cannot help but see them. A new one in particular has a teaser trailer that just popped onto the scene and it needless to say it has left me feeling bewildered. I want see it. I'm talking about Jared Skolnick's "The Earth Rejects Him" now available on DVD.
From the Press Release:
Director Jared Skolnick, best known for his award-winning adaptation of H.P. Lovecraft's The Muc of Erich Zann, is happy to announce the release of his latest film, The Earth Rejects Him. The film stars Ellis Gage, Colin Allen, Jacob Moon, and RJ Ramos.
The Earth Rejects Him, an original horror story written by Skolnick, is a haunting and surreal tale of a young boy who accidentally discovers a corpse while biking in the woods. In a moment of impulveness he steals a tooth from the body and buries it in the ground. His return to the burial te reveals a development he never would have expected.
http://youtu.be/DcRPedmA4jw
Influenced by the films of Werner Herzog, Terrence Malick, and Guillermo del Toro, as well as the short stories of H.P. Lovecraft, this project promises to be a unique and terrifying experience, an elegant horror film about modern man's relationship with the unknowable powers found in nature. It is being sold excluvely through Skolnick's webte, skolnickfilms.com, as a digital download or DVD, with a Blu-ray to be released soon.
Source- DreadCentral.com
Source- Youtube