Halloween is right around the corner! I don't know about you guys but we always go full out for All Hallows Eve. What's everyone going as this year?
Horror Domain - Cursed Evil Overlord Tuesday 9/01/2009 at 04:59 AM | 53691
Bridge Tuesday 9/01/2009 at 01:08 PM | 53710
I am actually not sure yet. I have a wedding to go to that day and if it is out early and I can manage to get a Freddy mask before then I may go as him or maybe Myers. My brother is trying to put together a lil deal at his house to pass out candy and scare people so i may have to be a few people. lol
cropsy Wednesday 9/02/2009 at 12:29 AM | 53745
dxh8r4life Monday 9/07/2009 at 08:52 PM | 54173
Switching it up this year:
DrenTheLiar Monday 9/07/2009 at 09:05 PM | 54180
I've got two costumes ready for Halloween, specifically my party.
I didn't want to spend the entire party in a full costume with a overhead mask, so I came up with the idea of starting the night like that and moving into a more "host" friendly unmasked costume.
So I will start the party out as Jason from the Remake, scaring people as they arrive...
And follow that up with my Ghostbusters outfit, so I can hang out with everyone without issues.
http://www.deshowcollectors.com/gallery/watermark.php?file=5352
I'm taking a break from Myers this year, everyone always expects me to do the clasc standby like always... so it's good to break tradition here and there.
DarkArtist81 Tuesday 9/08/2009 at 06:34 PM | 54253
Love the costumes Dren and DarkArtist81.
cropsy Tuesday 9/08/2009 at 06:42 PM | 54255
Homicidal9 Wednesday 9/09/2009 at 11:35 PM | 54345
I'm thinking either zombie or vampire....not sure yet


kweandee Thursday 9/10/2009 at 05:17 AM | 54367
BornOfFire Thursday 9/10/2009 at 05:34 AM | 54369
Debating between my soon to be finished Herbert(a) West - or a revamp of my freddy.
Buddhaful Thursday 9/10/2009 at 12:26 PM | 54376
I'd love to see the Herbert West costume.
cropsy Friday 9/11/2009 at 12:21 AM | 54415
I'll post up shots as soon as its finished.
href="
">
is what I have so far on Dr. Carl Hill's head. Just modded (first coat painting, eye ball creation w/ red yarn thread veins, etc) this
href="
">
John Kerry mask. Eerie milarity. I plan on carrying him around in a medical tray (if I can find one). When he's done the reanimation serum is next.
(de note: Not very good thus far - but baby steps in this whole mask stuff )
I may or may not pull out my female Ash (EDII) for an earlier party.
Buddhaful Saturday 9/12/2009 at 12:11 AM | 54500
Looks good so far Buddhaful
cropsy Saturday 9/12/2009 at 10:33 AM | 54529
I'll probably reuse my Donnie Darko (not Frank) costume if I can find the shoes
chubacabra Saturday 9/12/2009 at 02:42 PM | 54540
as u can see, im going as harry warden for this years Halloween, i tried to replicate the best i could the costume from the movie, i also added another part of it on the belt, its the orange piece in the back, it's bacally something i bought off of ebay, its just another rescue type mask, for if you were down in the mine to help out a friend or what not... but as u know, harry helped no one. hope u guys like all this.
dxh8r4life Sunday 10/25/2009 at 02:24 AM | 57001
Buddhaful Monday 10/26/2009 at 10:52 AM | 57056
I'm going to do my zombie this Halloween. I tried out the costume at the Spooky Empire con a few weeks ago and it got a good response.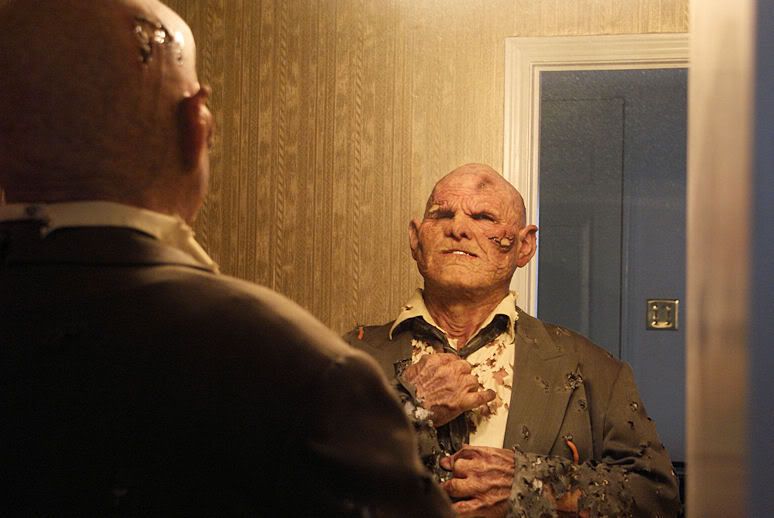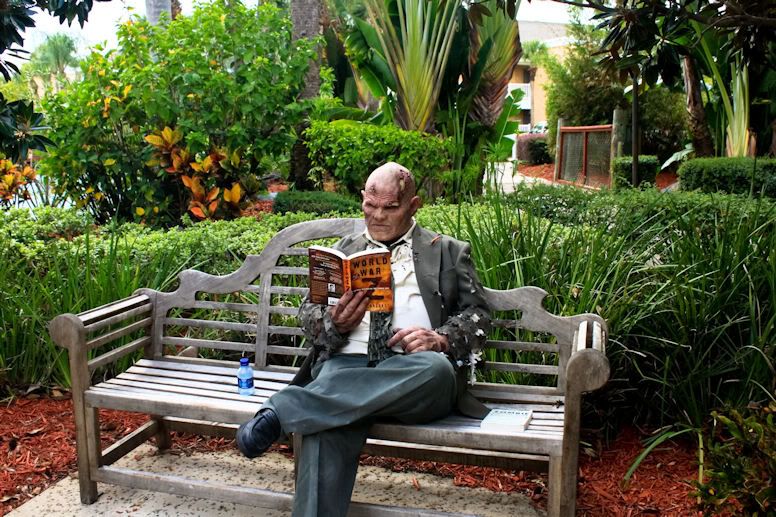 lblambert Tuesday 10/27/2009 at 01:46 AM | 57112
Haha!

That last pic is awesome Lee!
chubacabra Tuesday 10/27/2009 at 01:51 AM | 57115
Yeah Lee, that last pic is just priceless...


DarkArtist81 Friday 10/30/2009 at 01:56 AM | 57268
Probably no surprise to those of you who know me, but I am going as a Bettie Page veron of the devil. I have the curves and the hair, so I will be working it.

Don't know hat deathringup is going to be, but he is certainly looking forward to seeing the teen sluts. And don't forget to wish him a Happy, Hello Kitty Birthday. Yes, I am evil. MUHAHAHAHAHA!!!
St. Pete Slasher Friday 10/30/2009 at 04:47 AM | 57272
Well my costume dominated every parade/contest this year. I was even more popular than as New blood Jason! I got 4 first place and 2 scariest. It was a lot of fun being able to talk finally after being a muted Myers/Jason for 28 years lol. Was also more comfortable and less complicated to wear, not to mention quick to put on and take off. I got some pics at the parades and after, still need to get some developed. I could not take my digital to many of them because it rained and no one was available to take pics. Of course thousands of people took my pics from the crowd that I will never see. I hope to get some newspaper ones too. I used some make-up for the day parades but it was a pain and not really needed anyway, as the mask covers most of my eyes from a distance. I love that Woochie tooth coloring, way more comfortable than veneers! Looks great too. People thought I had fake teeth in lol. I can't wait until next year already.
sirbrad Sunday 11/01/2009 at 02:00 AM | 57339
I went w/the zombie...lol
kweandee Tuesday 11/03/2009 at 12:10 AM | 57418