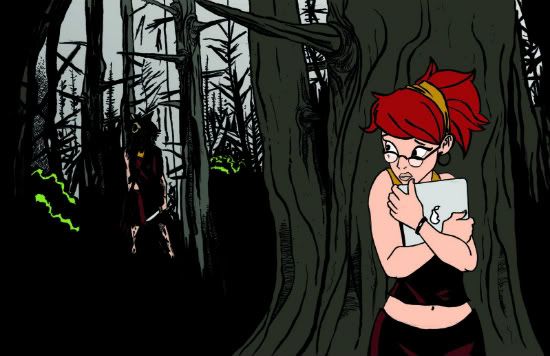 Zeke Pinheiro's proming slasher, The Cheerleaders Must Die! is on the verge of seeing production launch. Only one obstacle remains, and that's reaching the Kickstarter funding goal of $7,000. With an impresve $4,400 already funded, Zeke and company need just $2,600 additional donations to make a dream a reality.
The major obstacle the crew now faces is pulling down the remaining funds, in just 24 hours!
If you're a fan of the slasher sub-genre, and you love the concept of this film (synops included below for those foreign to the campaign), then donate, and donate today!
Synops:
The Cheerleaders Must Die is a horror-slasher film that follows our heroine Tammi and the legendary Armadillo High Cheer Squad on a retreat to Shady Pines Spirit Camp, where they fall under the gaze of a mysterious, blood-thirsty killer! As the bodies pile up and the blood spills our cheer squad is forced to bear witness to what happens when the pressures put on kids to live up to past high school glories are taken to their most gory concluon.
Do not delay, head to http://www.kickstarter.com/projects/1371792136/the-cheerleaders-must-die and make your contribution to this proming indie effort!
Serious donators stand to be rewarded with a "Special Thanks" credit, a crew t-shirt, a DVD copy of the film, an Armadillo High varty letter, a gned movie poster for the film, an invitation to the premiere, a Co-Executive Producer credit on the film, and we will re-name one of the speaking characters in the film after you!
http://youtu.be/SQgxmb2XhEk