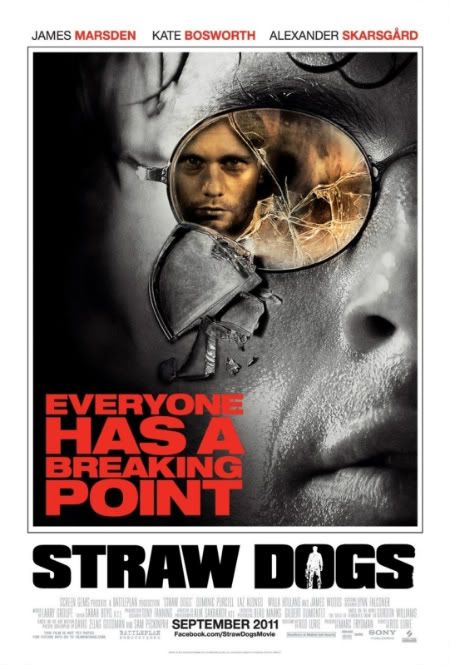 While Steven Soderbergh's, Contagion continued to draw respectable numbers at the box office this weekend, the debuting Rod Lurie helmed, Straw Dogs remake failed to leave an impreson on American audiences.
Contagion fell just a ngle potion this week, landing in the number two slot at the box office; earning another $14.4 million dollars. The solid second week showing pushes the picture's total take to $44 million.
Straw Dogs (which should probably win some form of award for being the only remake that nine of ten people don't realize is a remake, somehow), however didn't exactly impress at the box office. The film opened wide, in over 2,400 theaters, but only saw $5 million in ticket sales slide in. Straw Dogs seems to fit perfectly in the scope of this summer's horror releases, as with the exception of Contagion, just about every genre release (especially remakes) this season has fallen on its face right out of the gate.
Rise of the Planet of the Apes three more places this weekend, landing at number nine after taking in an additional $2.6 million. The film has earned an impresve $171 million domestically after seven weeks of release.
Box Office Top 10:
1. The Lion King (3D): $29,300,000 2. Contagion: $14,480,000 3. Drive: $11,019,000 4. The Help: $6,438,000 5. Straw Dogs: $5,000,000 6. I Don't Know How She Does It: $4,502,000 7. The Debt: $2,946,000 8. Warrior: $2,770,000 9. Rise of the Planet of the Apes: $2,625,000 10. Colombiana: $2,300,000