Madison County has been earning a wealth of praise on the festival circuit, and early reviews certainly lean on the potive de of the critical spectrum. Along with the accolades however, come the expected (and required) promotion, and we've got a glimpse of the cast and crew exercing their public duties. You can check out a hand full of brand new images from the Screamfest 2011 world premiere of MADISON COUNTY below.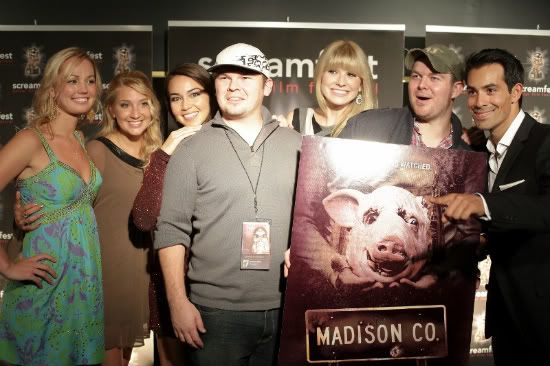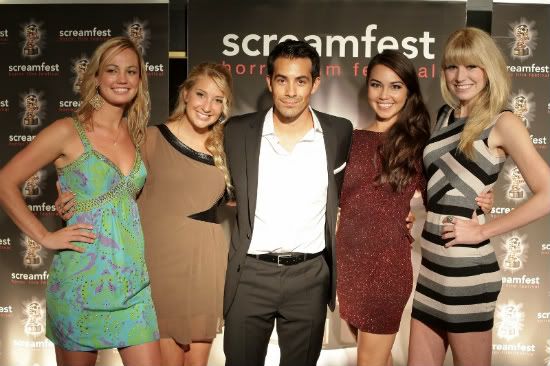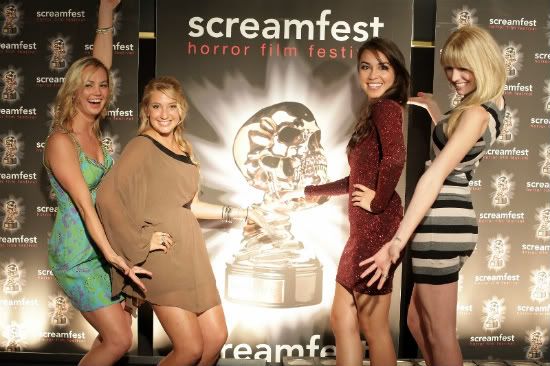 From the official Press Release:
One of horror's most highly-anticipated films, Madison County made its world premiere as a marquee presentation during ScreamFest 2011. Madison County is a horror film about a group of college kids that travel to a remote, mountain town called Madison County, to interview the author of a tell-all book on the accounts of the grisly murders that happened in the town over two decades before. Upon their arrival, the author is nowhere to be found and the townspeople state that they haven't seen him in years. They also deny that Damien Ewell, the notorious murderer, ever existed and that the murders ever happened.
For more Madison County info, head over to