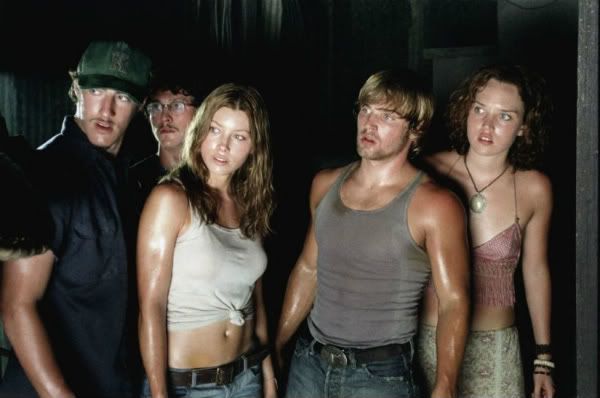 These days, names like Robert Englund, Kane Hodder, Dee Wallace, Tony Todd, Bill Moseley, Tom Savini, Ken Foree and many, many more are recognized as brilliant genre icons. They've thrilled fans over the years by unleashing multitudes of fine horror films, and after decades of dark dominance, we fans have come to conder their visages synonymous with the genre in general.
Like all good things that come, they must eventually go, and while I'm not stating that any of the aforementioned performers are even close to calling their careers a wrap, I am innuating that the torch is being slowly passed to a new generation of actors who seem as enthralled with the genre as you and I.
Let's take a look at five actors who are priming themselves to take over the realm of the macabre, and their career accomplishments thus far. It's probably good to get to know them now, as many of us will likely be shaking hands and requesting autographs from this group in just a few decades; oh how we love the conventions!
Kyle Gallner: At just 25 years old, Kyle stands as the second youngest list inductee here. Kyle's boyish charm is likely to land him plenty of gigs, the only problem is, that baby face of his is sure to keep him on the de of the victim. All the same, he's a fine actor with some kick ass credits to his name, including Samuel Bayer's A Nightmare on Elm Street remake, Jennifer's Body, Kevin Smith's Red State and The Haunting in Connecticut. Where Kyle goes from here remains to be scene, but don't be surprised in the slightest if he treks back toward the macabre.
Shawn Ashmore: Shawn is a busy, busy man who's already built himself a remarkably impresve résumé; this is without question an actor we'll be talking about decades from now. While Shawn isn't afraid to tackle a wide scope of material, he certainly seems to gravitate toward the horror genre. With kick ass flicks like, The Ruins, Frozen, and Mother's Day under his belt, bet on Ashmore being a staple of the sub-genre for years to come. Did I mention he popped up in a cameo appearance in Hatchet II, or for that matter, that he's working on yet another genre flick, Breaking the Girl? Yeah, this gentleman is certainly headed for horror's history books!http://i6.photobucket.com/albums/y241/instantlegend/2008_the_ruins_016-1.jpg" class="photoborder" />
Mike Vogel: Mike Vogel is the kind of guy who's versed in portraying sentive, intelligent gents… he's also capable of surviving complete and utter madness, and he sure doesn't seem to fear the darker de of cinema. Vogel's been appearing in genre flicks for years now with quality offerings like, Open Graves, Cloverfield, The Deaths of Ian Stone and Marcus Nispel's, Texas Chainsaw Massacre remake already cluttering his ledger. Expect more genre work from this proming talent, as horror seems to fit Vogel remarkably well. If it's fruitful stick with it; if it aint broke, don't fix it!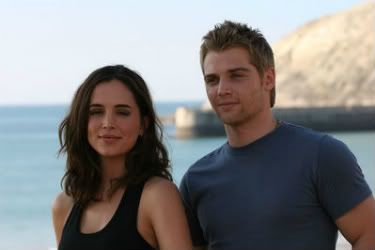 Danielle Panabaker: At 25 years old, Danielle Panabaker is the youngest addition to this list. Her age however does not reflect inexperience. On the contrary, Ms. Panabaker has been carving a clear path through the horror genre. Having already taken on key roles in Marcus Nispel's Friday the 13th reboot, John Carpenter's The Ward, and Breck Eisner's reinterpretation of The Crazies, Danielle's ceiling is out of ght. Toss in an appearance in the forthcoming Piranha 3DD and it looks quite obvious, Panabaker is a horror force to deal with, and her career has really just begun.
Jonathan Tucker: Tucker's chiseled frame has already won over female viewers. The fact that he's appeared in a slew of awesome horror projects has likely won over male viewers; this dude was built for horror! Jonathan doesn't have any gnificant genre offerings lined up for the near future, but he's got a back catalog to admire. The Texas Chainsaw Massacre, Pulse, The Ruins and appearances in televion programs, x Feet Under and Showtime's, Masters of Horror anchor another proming résumé.