We here at HorrorBid will be recommending one specific treasure for everyday of the month. The ultimate goal is mple; encourage the masses to seek out stellar films that fit the seasonal mold. While I'm certain plenty of our faithful readers will find some of these films predictable, or at the least familiar, we still feel as though a friendly reminder can go a long way towards renewed enjoyment.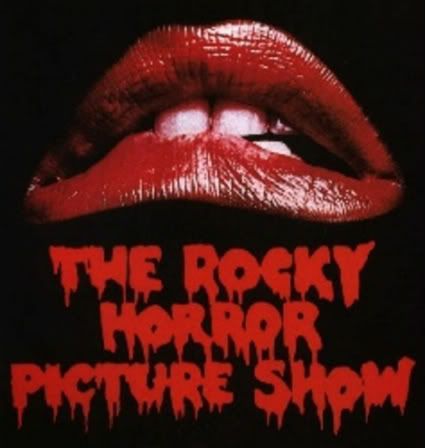 On deck for October 28th, is the insanely eccentric horror/comedy/mucal hybrid, The Rocky Horror Picture Show. If you're foreign to the film, do yourself a favor and track it down, because there's plenty to enjoy here! Beyond the bizarre yet catchy jingles that highlight the film and stellar performances (the cast really pulls no punches here) there is a superb vintage approach to the filming and the atmosphere is certainly second to none.
The gist: A couple who find their car broken down stumble upon the gaudy lair of Dr. Frank-N-Furter, where mucals unfold, transvestites traipse about with no shame, and, well, strangers are treated to some of the most unorthodox entertainment imaginable.
There are too many fantastic elements to Rocky to really divulge the bulk of the pleasuring aesthetics, but I'll say this much: Susan Sarandon is marvelous (DAMMNIT, JANET, I LOVE YOU!), Tim Curry cements his place in cinematic history with his portrayal of Dr. Frank-N-Furter, and the theatrics, as well as the set pieces are absolutely to die for.
Even if you're not a fan of mucals, this one will win you over. Fantastic costumes, great songs, hilarious choreography and a truly haunting essence to this lighthearted film make it an absolute must see. Did I mention that it's a perfect fit for a Halloween night?
http://youtu.be/WdFLEWUl5YI