When I say "new", take that as a reference to the last 10-12 years. There are countless franchises being born on a frequent bas, some boast high caliber crafting and nearly ensured longevity. Some on the other hand, haven't fared quite as well. So, the question of the day is really rather mple: What is your favorite "new" horror franchise?
I'll illuminate some of the finer additions, but if I happen to falter, and miss something special, you know you're more than invited to put me on the spot!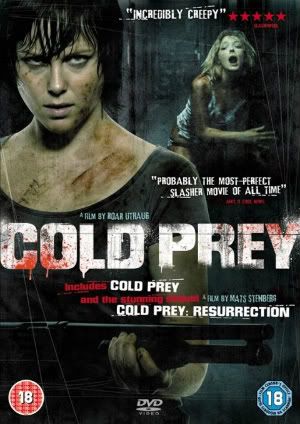 Cold Prey
Cold Prey has become one of the finest genre franchises fast. With incredibly eerie atmosphere, some great locales, top notch acting and a villain to remember: this one is an absolute must see. If slashers are your thing, and you cherish high caliber contemporary works, seek out the Cold Prey series, it's remarkable.
Wrong Turn
Who doesn't love psychotic redneck cannibals? This has been an insanely fast paced franchise from the jump, and save for the most recent prequel, I conder all of them to be fairly decent films. Gore fans should really love this series of pictures.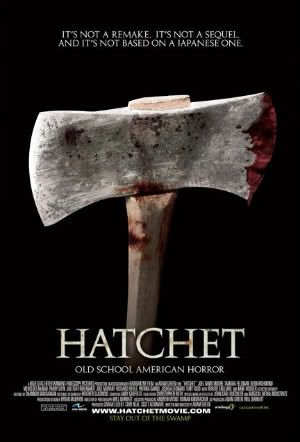 Hatchet
Throwback homage works are so rarely successful and fun that you've got to deeply admire Hatchet. The films provide an almost tangible trip back in time, as the nostalgia of yesteryear bleeds through these films. If fond memories aren't enough for you, the gore, creative kills and already iconic Victor Crowley certainly should be.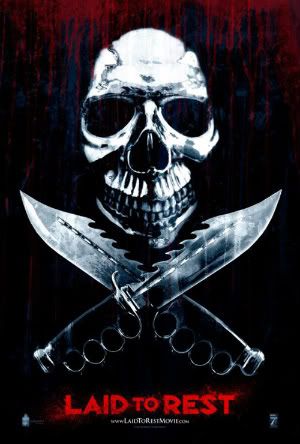 Laid to Rest
Laid to rest is one of those franchises that t well with viewers due to the aesthetics of the film. I think it's a fairly honest statement to say that the story and general script writing haven't exactly overwhelmed anyone. If you're following this one, you're following it for the gore, and that's okay, because the grotesqueries on display are disgustingly marvelous.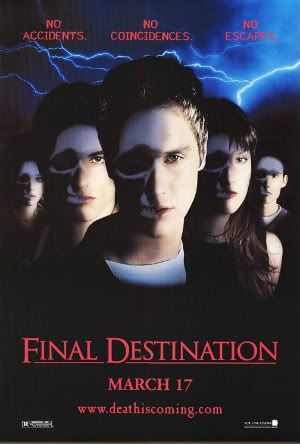 Final Destination
The Final Destination is all about creative new ways to slaughter the brainless youth that invade horror films. In all honesty, it does a pretty damn fine job of that. The scriptwriting has been seesaw from the beginning, but this franchise has some legitimate treasures to offer, and I can certainly understand the love that this often creative and original series garners.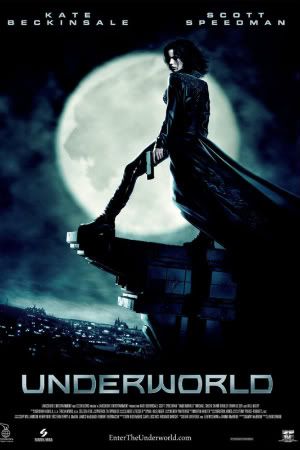 Underworld
Vampires whipping werewolf ass and vice versa you say? I say hell yes. This serious has been plain fun from the first film forth. There's so much pason in this series (that started out as a low budget hopefest) that I find imposble to pan it. I enjoy the FX, the acting, and there's a quality story here that boasts surpring coheveness and continuity.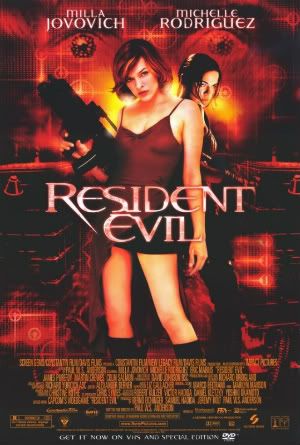 Redent Evil
Let's be honest with ourselves: this franchise has been a lly rollercoaster ride from the jump. Sometimes it feels as though installments aim for over-the-top cheese, sometimes you'd swear you were watching a pure action film, sometimes you're certain you're watching a drama. It's made for some fairly off continuity, but I cannot lie: these films are a blast. I love zombies, I love to see brains fly, and I love Milla Jovovich: that all spells winner to me.
Saw
I've never been huge on the Saw franchise, but I cannot lie, the first three films were extremely well written and surpringly coherent in their direction. The gore has always been a blast, and the thought invested in some of this series' murderous methods is truly second to none. As I stated, this series isn't necessarily for me, but I refuse to disrespect such an important chunk of horror history.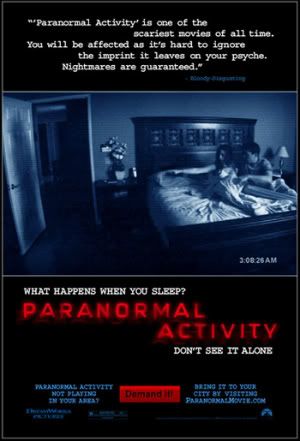 Paranormal Activity
The found footage kingpin! Paranormal activity initially looked like your typical… well, found footage flick: perhaps stimulating, but likely not more than once. Well, audiences got a surprise, because this is one of the finest franchises to see birth in a long, long time. The scares are incredible, the special FX work is impresve yet fairly subtle, and the story
has kicked serious ass thus far. Winning!
Feast
While this franchise has begun to nosedive, and is rumored to have been laid to rest, it still had its moments, and there's still a posbility of more sequels to come. The original was so outrageous and hysterical that the following sequels did indeed find success, despite noticeable neglect. This one is just so damn outlandish I wouldn't know where to start. All I can really say is this: if you like seeing crazy animals slaughter and rape some of the most diverse characters on screen, you're probably well informed in the ways of Feast.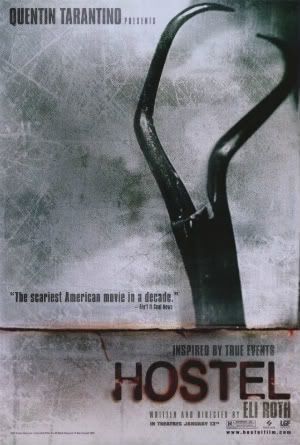 Hostel
This franchise rooted in the rot of torture porn (I can dig plenty of it, trust me) makes for the Dummies Guide of What to do and What Not to do When Traveling or Dealing With Strangers. There's some awesome gore and gnarly visuals in store for viewers here, unfortunately I don't find all too much quality in the story itself. But hey, a third installment is knocking on the door, and you never know what form of twist we may be hit with!
Got some recommendations I didn't cover? Let us all hear 'em