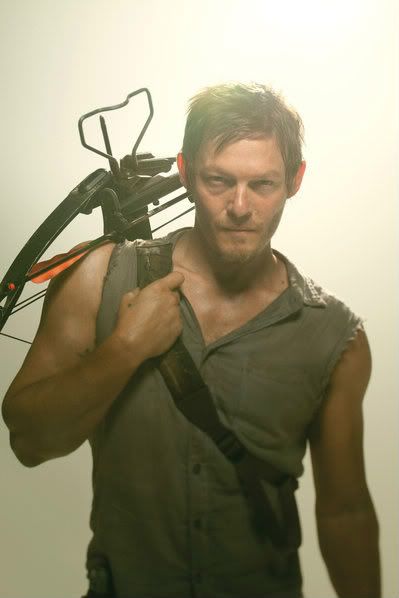 I can see how the direct association between horror staple and Norman Reedus may be missed; the man doesn't shy away from any product, and he certainly hasn't forced himself into a potion to be typecast. That said, maybe he should be: Norman is absolutely perfect for the genre.
Smaller roles in films like Mimic and 8MM really allowed Reedus to cut his horror teeth so to speak, and some constently impresve showings have nce followed. I suppose genre fans likely took serious notice upon the release of Guillermo del Toro's (who also helmed Mimic), Blade II. Norman tackled the role of Scud, Blade's new dekick with a nasty little secret. While Scud is eventually revealed as a despicable traitor, he's damn impresve as the smooth rogue responble for crafting Blade's hi-tech contraptions. The character afforded Reedus the chance to explore a wide character arc, and it certainly left an impact on viewers.
Three years passed and it was back to the roots of the macabre, and this time, Norman would work with another incredibly talented filmmaker, and genuine legend of the genre, John Carpenter. Reedus was cast as Kirby in Carpenter's Masters of Horror installment, Cigarette Burns. While only an hour long feature, it's one of the finest pictures John has shot in years, and Reedus carries a heavy burden as the film's desperate yet ruggedly debonair lead. Norman's performance shines, and phons an amalgamation of emotion from viewers. Perhaps John should travel the del Toro route and cast this man in the future!
2009 saw Reedus appear in a rare direct to video release, Messengers 2: The Scarecrow. While I've never been a serious fan of the film, credit must be issued to Reedus. Once again, he's the man who carries this act, and he does so in convincing fashion. 2009 also saw the release of Pandorum, a quality film that's been unnecessarily panned by too many critics to count. I'd love to shovel the praise on Mr. Reedus, but unfortunately director Christian Alvart underuses a gold mine, as Reedus only surfaces for a few minutes in the picture.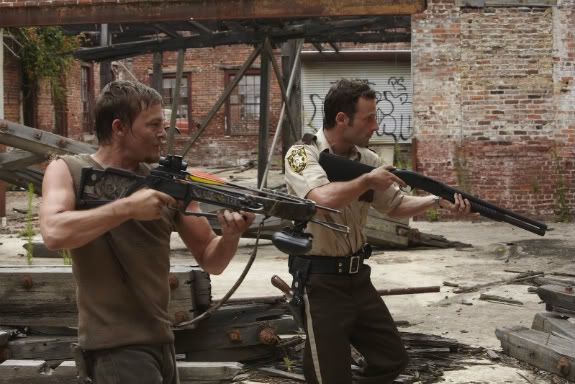 From glorified cameo to full-fledged star, Reedus leapt from the dim corridors featured in Pandorum to the bloody post-apocalyptic streets of AMC's, The Walking Dead. It's interesting that a network televion program has empowered Reedus the most. Despite network limitations (which are actually fairly minimal), Norman has officially blossomed into the great performer destiny planned long ago. Reedus portrays Daryl Dixon, a rugged redneck with a knack for survival, a sharp temper, and a heart as big as Texas. From the first moment he was introduced, Daryl has grown on viewers, and that comes on the heels of one damn believable performance, and a fine character with which to maneuver. Dixon serves as the quiet hero, not in search of accolades, so much as what is right. His abrave demeanor looks to be a battle tested shield; under which lies a sentive man who longs for acceptance. Daryl Dixon is, to say the least, The Walking Dead's most dynamic character. Perhaps there's a bit of Norman inde the degn of Dixon, because Reedus is pitch-perfect as the stories purest hero.
I fully expect Reedus to continue on with his work on The Walking Dead, but I'm also looking forward to further ventures, hoping (with fingers crossed) that the horror genre and Norman collide yet again; this man is officially an essential player on this terrifying landscape.
Follow Matt Molgaard on Twitter