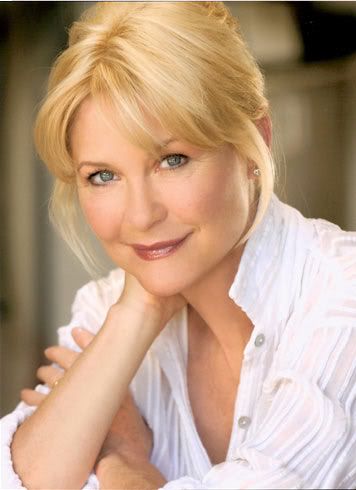 Few performers leave a legitimately lasting impreson on horror fans. Even fewer tote the talent to secure longevity, at least in the manner that Dee Wallace has. This gorgeous mother of one has staked her claim as a genre great for more than three decades. Throughout the course of her storied career, Dee has taken on lead roles, strong supporting potions and even appeared in bit-parts for countless respectable horror pieces.
Most will likely associate Dee with features like Cujo, The Hills Have Eyes, and The Howling. The fact of the matter is, her résumé in direct relation to the genre is far more extenve than that. Given her oft-bubbly, but always spirited performances, fans should probably know this woman's career inde out. If you don't, continue reading, as you may stumble upon a little information you may not have been privy to.
While The Howling truly placed this gorgeous lady at the forefront of the genre, some of her lesser known works serve as engrosng efforts that should not, by any means be overlooked. Back in 1985 Dee was showcased in a segment of the rebooted Twilight Zone series, titled "Wish Bank". The segment was rather eerie, and if you've seen it, it most likely stands out in your mind. The gist is remarkably mple, avoid being overzealous and, watch what you with for. But Dee's general execution is magnificent and you're committing a crime if you've avoided this little gem.
The fun didn't stop there however, as Dee also made quite the impreson with her portrayal of Helen Brown in the cult clasc alien/creature feature, Critters. The film, while quite goofy is played fairly straight by Wallace, who truly carries the picture and showcases an understanding of contrast, and when contrast is a powerful tool to be utilized. The film spawned numerous sequels, sadly (or perhaps, it was for the best) Dee cannot be found in a ngle follow up. But that sure didn't put the breaks to this charming woman's career. No, Dee is far from regned from the horror genre; she's still pumping out quality appearances on a fairly regular bas.
In 1996 Dee teamed up with surging filmmaker, Peter Jackson to film the sleeper of the year, The Frighteners. Top billing went to Michael J. Fox, but Dee stole the show with a truly disconcerting performance. Still to this day, I conder Patricia Ann Bradley one of the most underappreciated characters to be featured in a horror film. If you haven't caught this film, and henceforth have missed Wallace's mind boggling performance, stop reading and go seek out the picture!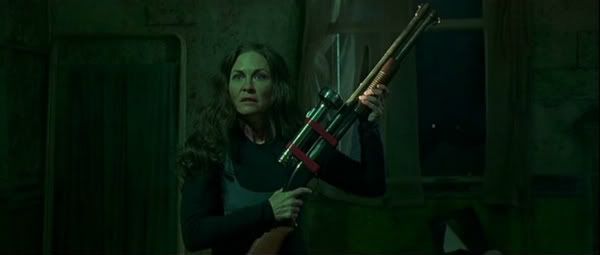 The Frighteners only served to remind studios and filmmakers of the polished profesonalism that Dee brings to the table. Her services were quickly acquired for the low-key effort, Black Circle Boys, and, later that year (1997) a spot in the made-for-televion feature, Skeletons (which believe it or not it a fair film!). An extenon stint on the televion circuit kept Dee from the focused eyes of horror fans (though she did emerge in a few indie chillers like, Boo, Scar, Dead End Road and The Plague) for some years, but a return to prime form was in order, and both Rob Zombie and Ti West would be the men to help make that happen.
2007 saw Wallace take on the role of Cynthia Strode in Rob Zombie's initial Halloween reboot. It was a gratifying experience to watch Dee on the big screen again doing what she does best: helping to conjure sympathy and rage while within a horror setting. Dee doesn't exactly devour screen time, but she's showcased enough to remind fans of why she's become such a beloved icon, not just within the confines of the horror genre, but as a true, complete performer.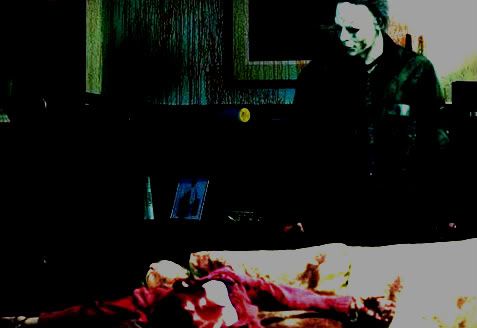 In 2009 West shot the highly acclaimed, The House of the Devil; an atmospheric chiller with a grand finale that certainly summons a hint of nostalgia, as this feels like a perfect late 70's, early 80's homage piece, and that was definitely no mistake. Dee didn't drag down a masve role in the picture, but she did shine while onscreen. Given the immense popularity and cult following the film has nce earned, this low budget star proved to be a perfect springboard
for Dee to utilize in order to get back into the thick of the genre.
From Halloween and The House of the Devil, it was full on dedication to the macabre for Stone. In the few years to follow Stone emerged in a handful of noteworthy horror films. Amongst the shining stars lie films like The Haunted World of El Superbeasto, Exit Humanity and the forthcoming Rob Zombie picture, The Lords of Salem.
Ever the beauty, ever the performer, ever the endearing character, Dee Wallace is in prime form, and for that, horror fans should be more than thankful! Follow Matt Matt Molgaard on Twitter