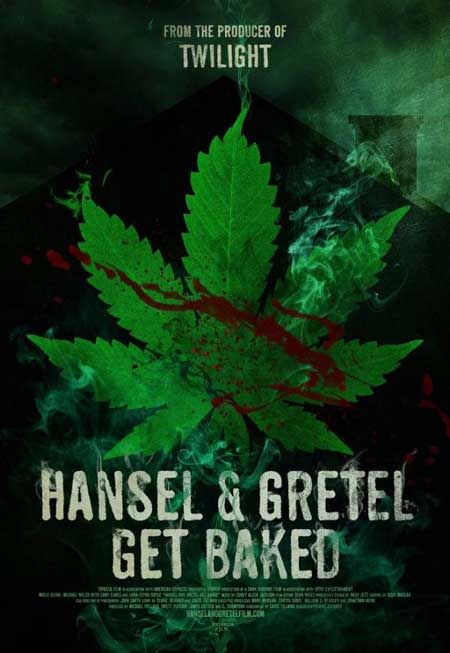 Wow!
This movie poster really grabbed my attention. I had to do some checking around to make sure that this was for real. It should be a fun horror movie to say the least from the description of the story. Check out the source links Bidites, it really is no joke!
Hansel & Gretel Get Baked is a horror-comedy film from Mark Morgan, producer of The Twilight Saga. Directed by Duane Journey, it stars Michael Welch, Molly Quinn, Lara Flynn Boyle and Cary Elwes.
Synops: A brother and ster battle a witch who lures teenagers into her suburban home with her special blend of marijuana where she then proceeds to kill and eat them to maintain her youth and beauty.
Hansel & Gretel Get Baked is set to be released in theaters and on VOD on February 19, 2013. It is one of three different film adaptations of clasc fairy tale Hansel and Gretel released this year.Source-
Horrornews.net
Source - Imd.com
Source - Wikipedia.org