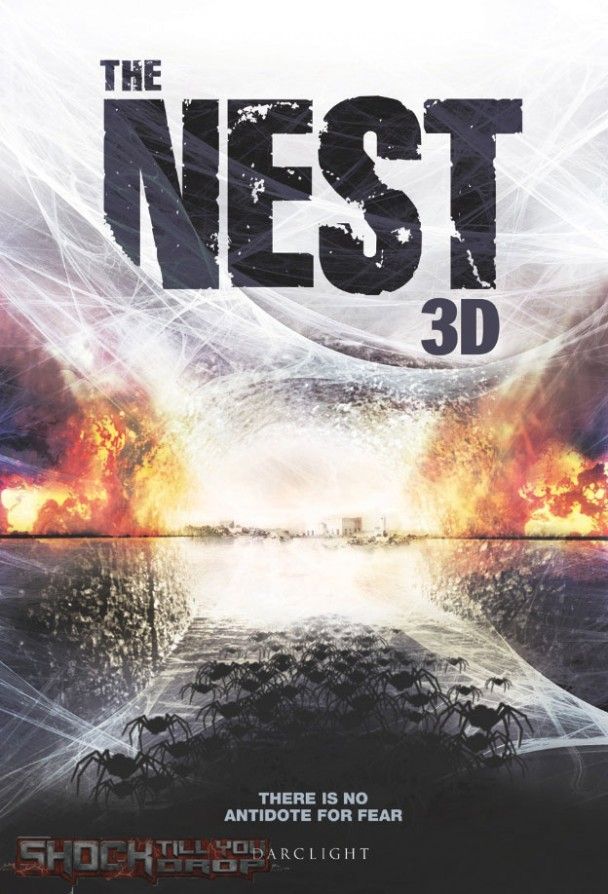 Spiders are terrifying enough. I cannot imagine swarms of them, and in 3D. Sounds like a receipe for fear.
In an interview with Bait 3D director Kimble Rendall from last year, he said "I'm currently writing a new horror movie. It's about spiders, so I'm going from sharks to spiders."It is confirmed that Rendall will direct The Nest 3D.
Synops:
When an Australian scientist goes misng in the Chinese desert, a team of his friends and colleagues embark on a search and rescue mison.
However, once in the wilderness, the search party is forced by a flash fire to abandon its mison, and on seeking shelter in an abandoned building, they find themselves face to face with an even more terrifying threat: the Funnel Webs. Swarms of the deadliest subterranean spiders have been driven to the surface by the heat and now the mison has quickly become one of survival.
Source-
ShockTillYouDrop