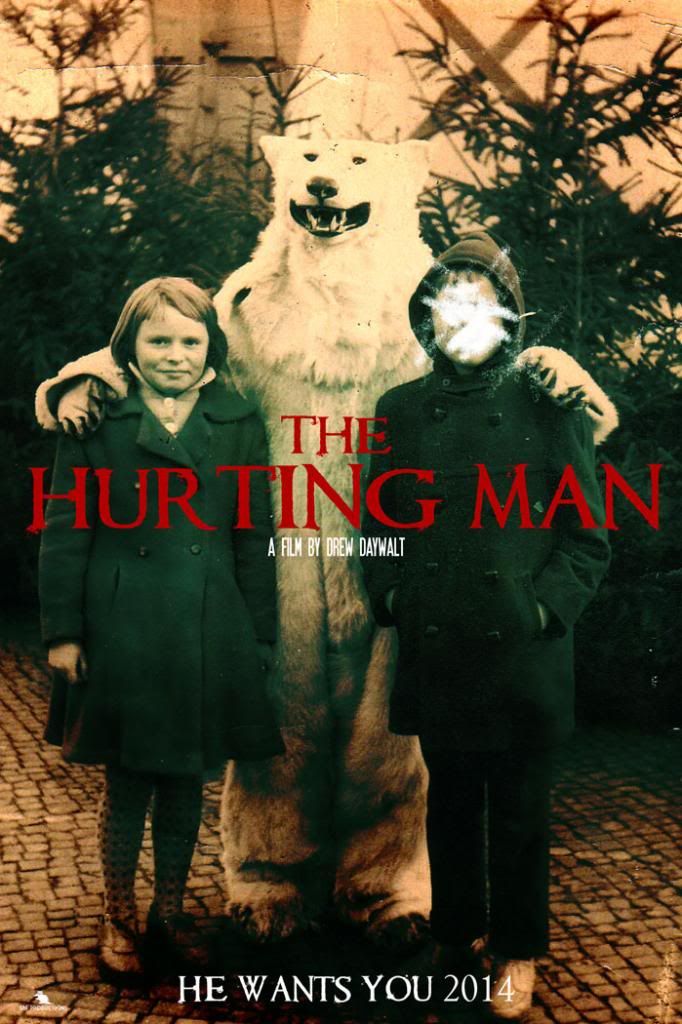 Today we have a horrifically fantastic news for you Bidites. Drew Daywalt, Horror writer/director
(Bedfellows, Death Valley, Camera Obscura) will be directing the horror feature film "The Hurting Man" which is based on one of his own scripts. The film pertains to some bit of madness from one of Daywalt's most terrifying childhood fears.
The Hurting Man begins production this fall and Larry Fessenden is attached as Executive Producer.
Daywalt, Fleischman & Fessenden are not commenting on cast members yet, but promise that something amazing (including some big genre names) is in store for horror fans as well as everyone else interested in the art of storytelling.
While little else is known about the project at this point, we have been informed from sources close to the project that the terrifying boogeyman in this film will inspire iconic Halloween costumes for years to come.
Check out the full details from the official announcement below.
From The Press Release: Horror writer/director Drew Daywalt (CHILDREN SHOULDN'T PLAY WITH DEAD THINGS, DEATH VALLEY, BEDFELLOWS) has just inked a deal with producer Eric B. Fleischman of EBF Productions (RITUAL, TWO-BIT WALTZ) to direct the horror feature
THE HURTING MAN, based on Daywalt's script. Indie horror luminary Larry Fessenden (Habit, The Last Winter) is attached as Executive Producer.
THE HURTING MAN follows the story of a police officer who tragically finds his family murdered after a failed 911 call and now must work to save their souls from a demonic boogieman haunting his childhood home.
"I wrote this script and kept it close to my chest," says Daywalt, " because this one was written from my own worst terrors, both as a parent of small children, and also tapping into my own childhood fears of a hideously costumed boogieman. This one's going to scare the hell out of everyone. I promise. I can say that because it really scares me, and I'm letting my fear guide me on this one."
Says Fessenden, "There's a certain kind of genuinely terrifying old-school-campfire scare that Daywalt gets right in his Fear Factory gems and I can't wait to see him nail those chills in a long form film."
Film goes into production this fall.Source- MoreHorror.com